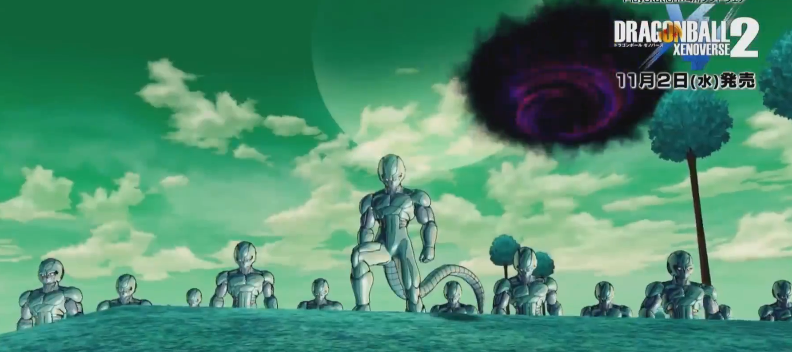 Tokyo Game Show is an amazing place for anime game news and this year is no exception. Dragon Ball Xenoverse 2 has received a brand new trailer but unfortunately, it was a bit of a let down. We only got confirmation of two new characters, Meta Cooler and Nail and not much of anything else outside of some flashy story sequences. There are still a few interesting tidbits I'll go through though. You can see Nail making a brief appearance in this screenshot below.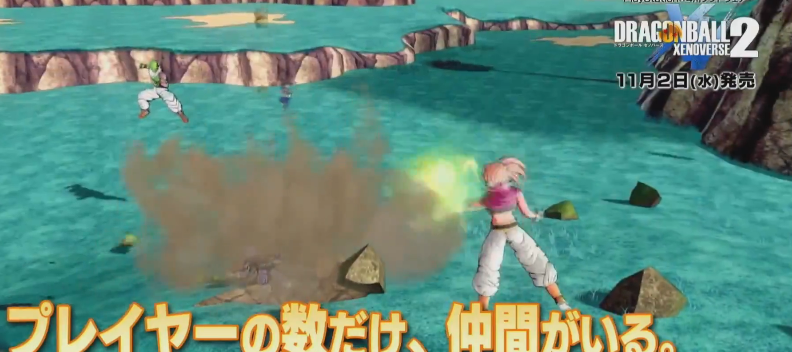 Anime cutscenes seem to make a return for the story mode which are always nice to see. Goku and Vegeta seem to have access to their Resurrection F outfits in their base forms. There seems to be a lot more options for character customisation in terms of body features, with up to 34 hair styles shown for a female Saiyan where as the last game only had 20. Unfortunately, when your avatar goes Super Saiyan 1 or 2 their hair will remain flat which was a big complaint from the first game that seems to have carried over.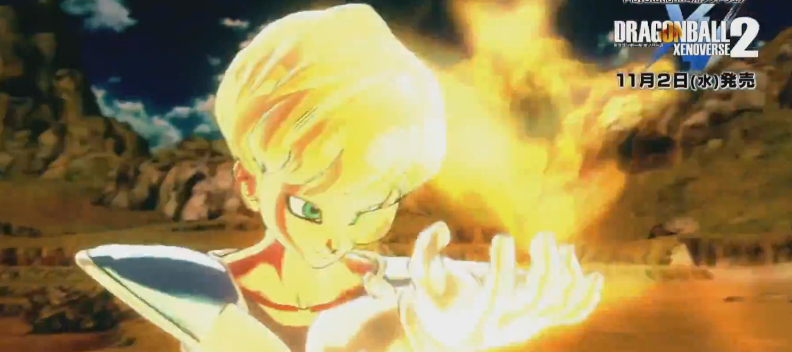 One cool feature revealed is that Towa is nurturing some kind of egg. In Dragon Ball Online lore where Mira and Towa are from, they do have a child together called Fuu who hatches from an egg. Perhaps that lore is being adapted into Dragon Ball Xenoverse.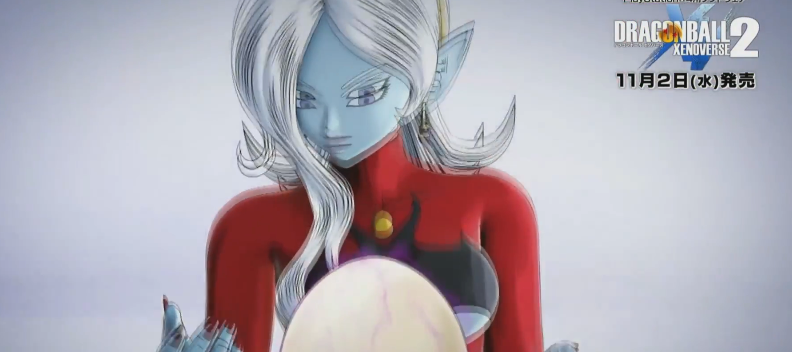 Dates for the Japanese open and closed beta were also announced. The closed beta will run from 8/10/2017 until 10/10/2017. The open beta will run from the 14/10/2017 until the 17/10/2017.
Dragon Ball Xenoverse 2 releases on October 25th for PS4 and Xbox One in North America and an October 28th for the rest of the world. The PC edition also lands on the 28th. Check out the new TGS trailer below. This article will be updated with official screenshots and a better quality copy of the trailer when it is made available.