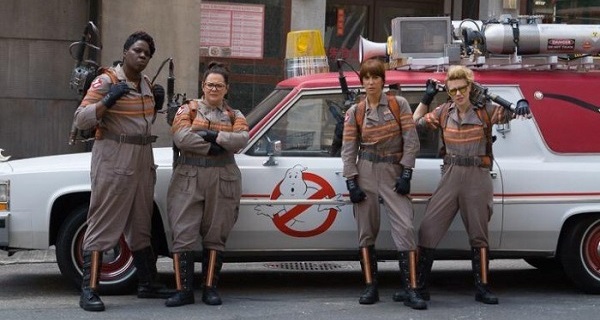 A new trailer for the new Ghostbusters movies was released by Sony a couple of days ago. Starring Melissa McCarthy (Spy), Kristen Wiig (Zoolander 2), Kate McKinnon (Saturday Night Live), and Leslie Jones (Top Five) as the eponymous Ghostbusters. The trailer introduces each of their characters and the role they'll serve in the new team. Alongside this, we get tidbits of the various complications that will occur throughout the film including an antagonist who is attracting ghosts to New York city.
The original film, released in 1984, starred Dan Akroyd, Billy Murray, Sigourney Weaver, Harold Remis, and Rick Moranis as supernatural pest control. It is considered a classic of 80s comedy and is much beloved. The new film, coming out this year, features an all new cast with exclusively female ghostbusters.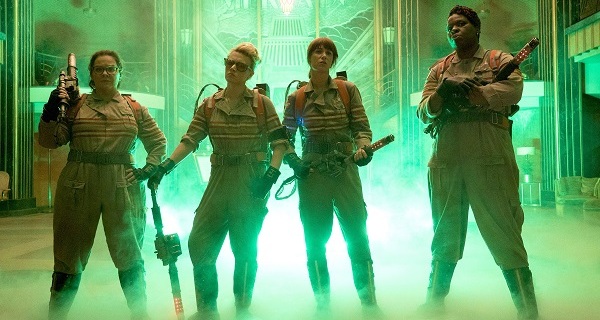 The trailer so far has been polarising… in fact, the dislike bar is significantly larger than the like bar on the video itself on youtube. There are some who decry the fact that there are so many women protagonists (if you're one of them; promptly sod off), others are disgruntled that the one character played by a person of colour is not a scientist like the rest of the team (which is a fair criticism judging from what little we've seen), and some which just didn't like the editing (hell, someone already re-cut it).
I, for one, am interested in seeing what the movie brings to the franchise. As a fan of the original film, I wish to see what fresh talent (and more powerful CGI) can bring to the popular formula. Tell us what you think of the trailer (and any cool re-cuts you find online) in the comments below.
I look forward to seeing it later this year, when it is released on the 15th of July.