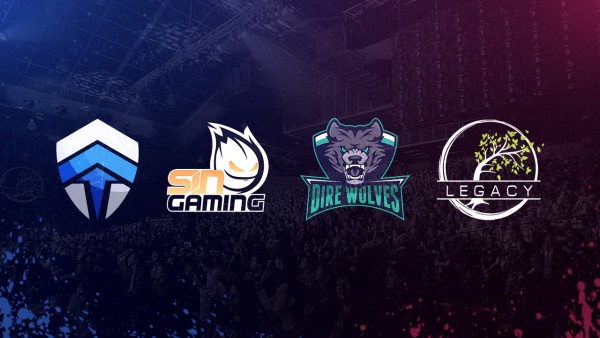 League of Legends OPL Split 1 Playoffs Start TONIGHT 
Following 10 weeks of intense competition, the four teams moving into the OPL Split 1 playoffs have been revealed.
Legacy, Chiefs, Sin Gaming and Dire Wolves have secured their spot in the Semi Finals and will battle it out tonight and tomorrow from 7pm (AEST), for the 2016 OPL Split 1
Championship. The competition between all the teams has been fierce with Sin, Chiefs and Dire Wolves all placing within 1 point of each other. Legacy had an impressive showing this split, finishing on top with a near-perfect run. Theywill be meeting Dire Wolves in the Semi Finals, who lost to Legacy in Week 5 and in the Split 2 semis last year. Dire Wolves have had a turbulent split, winning 6 games and losing 4, but they are hungry to get back into this year's Split 1 Finals, which they reached last year.
Chiefs have had a rocky split, but now they are back to full strength with the return of their star mid laner Swiffer. They have a chance to reclaim their Championship crown, but first they need to fend off Sin Gaming again, after beating them in last week's round. Sin Gaming had a slow start, but have come back with a vengeance in the last half of the split and are ready to retake Chiefs to reach their first ever OPL final.
The two Semi Final victors will face off in a best of 5 final on Tuesday 5 April from 7pm (AEST) to determine the OPL Split 1 Champion and the winner will take home $16,000. The final will also be exclusively screened in HOYTS Cinemas across Australia and New Zealand.
Head to watch.oce.lolesports.com for all the live OPL playoffs action:
• Semi Finals from 7pm (AEST), March 29-30
• Final from 7pm (AEST), April 5
Follow the Split 1 OPL results at oce.lolesports.com.
Watch live video from RiotGamesOceania on www.twitch.tv
ABOUT RIOT GAMES
Riot Games was established in 2006 by entrepreneurial gamers who believe that playerfocused
game development can result in great games. Riot's mission is to be the most playerfocused
company in the world.
ABOUT OCEANIC PRO LEAGUE
Esports is the highest level of competitive League of Legends play: professional competition
on a global scale. The Oceanic Pro-League (OPL) is the local esports competition and features
the top 8 esports teams in Oceania.