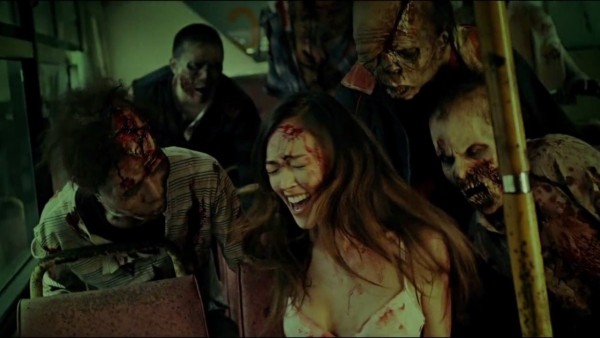 Zombies are still a thing in the horror genre because there are still creative ideas out there for the medium. Sorry I started with an answer, but most of the time I mention a zombie flick of any kind I get the "ugh. zombies" rebuttal, but Scream Factory have an upcoming release that is sure to grab your attention fast. Zombie Fight Club takes Japanese cinema and combines it with the worldwide fad of zombie slaying for a movie that is sure to catch enthusiast's eyes quickly when it hits Blu-ray and DVD next month.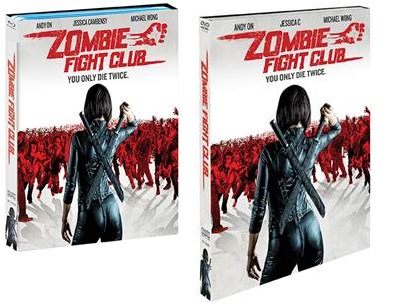 Here are further details:
In a corner of the city, in a building riddled with crime… there is an outbreak of zombies. When one young woman (Jessica C, Double Trouble) witnesses her boyfriend falling victim to the zombie horde, she must team up with a police officer (Andy On, The Viral Factor, Special ID, Cold War) in order to stay alive and escape the building. But the once warm-hearted chemistry teacher, Wu Ming, is now the zombie leader following the chaos, which has transformed him into a cruel, vicious and formidable opponent.

Ratcheting up the terror, an evil organization has begun pitting humans against zombies in a malicious killing game. The good side of humanity has seemingly all but vanished and a world of uncertainty awaits…

Terence Yin (Lara Croft Tomb Raider: The Cradle of Life, Special ID), Michael Wong (TRANSFORMERS: Age of Extinction, Firestorm, Seven Swords), Jack Kao (Shinjuku Incident, Flying Swords of Dragon Gate) and recording artist MC HotDog also star in this no-holds-barred, martial-arts-meets-walking-dead masterpiece!

Features include:

· Both Blu-ray and DVD editions boasts English and Mandarin audio tracks, English subtitles and insightful bonus content.

· Zombie Fight Club stunts

· Theatrical Trailer
This package is due out February 2nd so give it a look and you can also now pre-order at Amazon via this little link from Shout! Factory.