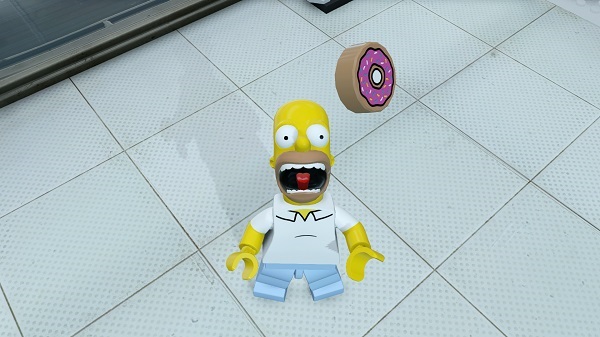 Warner Brothers' upcoming game Lego Dimensions is definitely shaping up to be one of the most ambitious toys to life game ever made. With its plethora of franchises and interconnected worlds, there is something for everyone here – and it is all wrapped up in that signature TT Games style.
Well, today we have a treat for you all; a bit of a look at some of the worlds based on The Simpsons and Midway Arcade. As you would expect, The Simpsons stage takes place in Lego Springfield USA, and features our favourite four-fingered family in all their bright yellow glory. On the other hand, Midway Arcade is set inside an arcade machine and will have your Minifigs trying to fight their way through some classic Midway games.

We have a cool infographic to share with you too which details when everything related to Lego Dimensions is set for release. So check it, as well as the new screenshots out below and remember to keep checking back to Capsule Computers as we get closer and closer to Lego Dimension's official release date. You can also click here to see our breakdown of how much the game is going to cost once it does release.