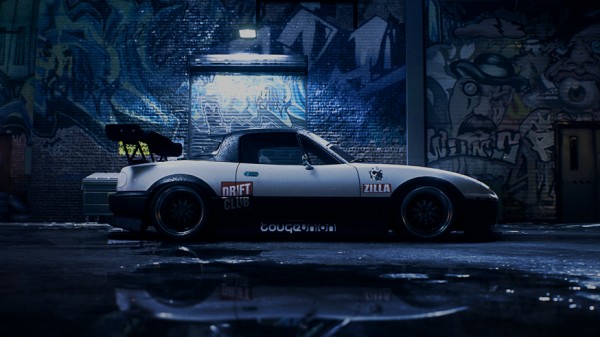 The Need for Speed 2015 reboot from EA and Ghost Games is perhaps one of the most anticipated racers to be released this year and with the increasing hype and steady release of trailers and details that anticipation may very well be justified. This new trailer focuses completely on customisation and being a fan of the older games such as Underground 2 and Most Wanted I have to say I am thrilled with what I saw in this trailer.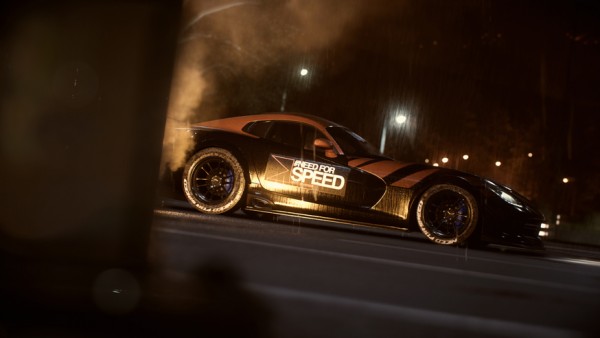 I had some concerns due to how quiet EA were being on decal customisation details but those concerns have been eradicated. Full decal customisation is back, with layers, rotating, scaling and changing the decals colours. From the trailer it seems you can apply decals to any part of the vehicle and there are 100's of base options to work with. Combined with full part customisation across the entire body of the car and the impressive paint shaders, the only thing really missing is here is under glow neon. As we already knew, performance can also be customised either by using the master grip vs. drift slider or tuning individual performance parts.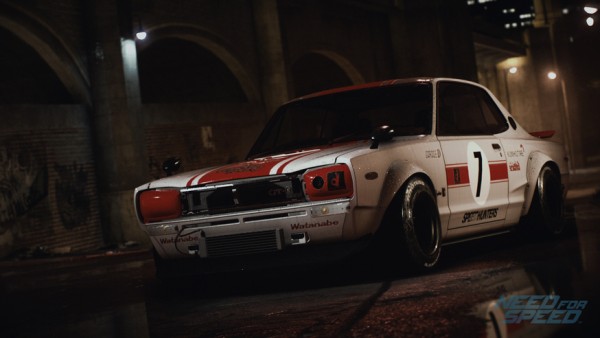 For those who love cars and what to know what they can apply all this customisation to, a confirmed car list is below.
BMW M3 Evolution II (E30)
BMW M3 (E46)
BMW M3 (E92)
BMW M4
Chevrolet Camaro Z/28
Chevrolet Corvette C6 Z06
Dodge Challenger SRT8 392
Dodge SRT Viper GTS
Ferrari F40
Ford Focus RS
Ford Mustang Boss 302
Ford Mustang
Ford Mustang Fox Body
Ford Mustang GT
Honda Civic Type R
Honda S2000
Lamborghini Aventador LP 700-4
Lamborghini Diablo SV
Lamborghini Huracán LP 610-4
Lamborghini Murciélago LP 670-4 SV
Lotus Exige S
Mazda MX-5 (1996)
Mazda MX-5 (2015)
Mazda RX-7 Spirit R

McLaren 570S
Mercedes-AMG GT
Mitsubishi Lancer Evolution MR
Nissan 180SX (S13) Type-X
Nissan Fairlady 240ZG
Nissan GT-R Premium (R35)
Nissan Silvia Spec-R
Nissan Skyline GT-R KPGC10
Nissan Skyline GT-R (R32)
Nissan Skyline GT-R V-Spec (R34)
Porsche 911 Carrera RSR 2.8
Porsche 911 Carrera S (991)
Porsche 911 Carrera S (993)
Porsche 911 GT3 RS
Porsche 911 T (1971)
Porsche Cayman GT4
Scion FR-S
Subaru BRZ Premium
Subaru Impreza WRX STI
Toyota Corolla GT-S
Toyota Supra SZ-R
Volkswagen Golf GTI
Volvo 242 GT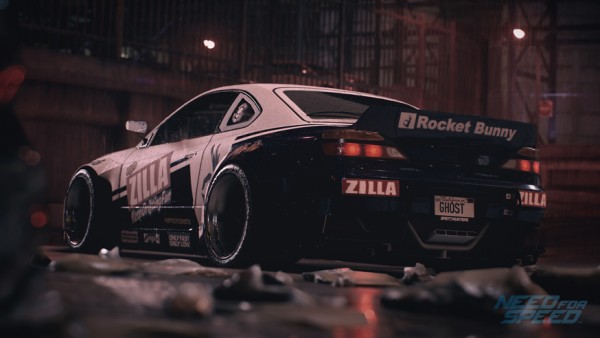 Unfortunately in more negative news, Ghost Games has stressed it really wants people to care about the cars they own in game and such are limiting the amount of cars you can own to 5, most likely so you can have one car for each of the games five ways to play.
Need for Speed will be out on PS4, Xbox One on the 3rd of November in the U.S. and on the 5th of November else where. The PC version has unfortunately been delayed into early 2016 so improvements to graphics and gameplay can be made. A console beta is coming however sign ups are already closed. You can check out the new trailer embedded below.