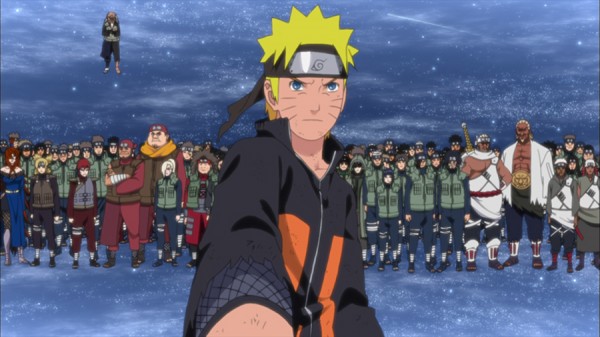 With December kicking off yesterday, Viz Media has decided to detail what fans of Neon Alley will be able to expect for the month. New episodes will continue to debut on the service for series such as Naruto Shippuden, Ranma 1/2, Sailor Moon, and Sailor Moon Crystal.
It is also interesting to note that the entire English dub for Coppelion is now available on the service as well as the first thirteen episodes for the Naruto anime spin off, Rock Lee and His Ninja Pals. The English premiere of Sailor Moon episodes 37 through 46 will be available for streaming starting on December 6th for a limited time. Additional details concerning specific series can be found below:
Bleach
Neon Alley adds English dubbed Bleach Season 18 Episodes 256-267 available to stream beginning on December 1st.
Viewers can now check out a total of 267 English dubbed episodes, as well as the complete subtitled Bleach anime (366 episodes).
Naruto
For ninja fans, Neon Alley adds dubbed Episodes 66-78 of the original Naruto anime series, which will all be available beginning on December 3rd.
With the newest addition, viewers can check out a total of 77 English dubbed episodes as well as the complete subtitled Naruto anime (all 220 episodes) series!
Naruto Shippuden
Don't miss simulcasts of the latest English subtitled episodes of Naruto Shippuden every Thursday in December beginning with a special double premiere of Episodes 389 and 390 on December 11th. Single episode simulcasts of the next 3 Naruto Shippuden episodes will take place every Thursday for the remainder of the month.
Also catch the action-packed addition of Naruto Shippuden English dubbed Episodes 19-23, bringing the total number of available dubbed episodes of the series to over 100.
Ranma 1/2

Ranma ½ fans can enjoy the addition of 2 new dubbed episodes of the classic martial arts comedy each week throughout December beginning with Season 6, Episodes 119-120 on December 5th and every Friday thereafter.