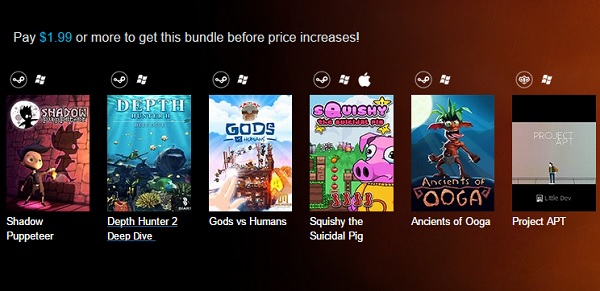 Indie Gala and Capsule Computers released their 33rd Every Monday Bundle this week. The indie bundle features six games this week, five Steam titles and a Desura title.
Shadow Puppeteer – A co-op puzzle platformer that uses a young boy and his shadow to conquer puzzles using light and shadows.
Depth Hunter 2: Deep Dive – Take your camera and spear gun then swim the deeps to collect rare treasures, nature magazine worthy photos, and big fish.
Gods vs Humans – The puny mortals are attempting to build a tower to raid the heavens. Smite them with a variety of powers and send them crashing to the ground.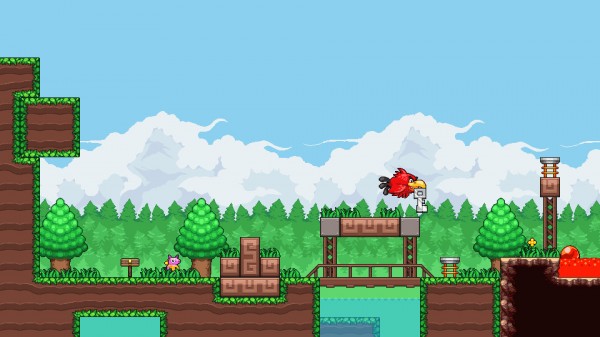 Squishy the Suicidal Pig – A challenging puzzle platformer with more than 40 levels, four boss fights, and hats. Tons of hats.
Ancients of Ooga – A puzzle adventure title from the creators of Cloning Clyde.
projectAPT – A point and click adventure game about a man trapped in his apartment.
For the first 24 hours of the sale, the bundle is only $1.99. Grab your copy at Indie Gala before the price rises.