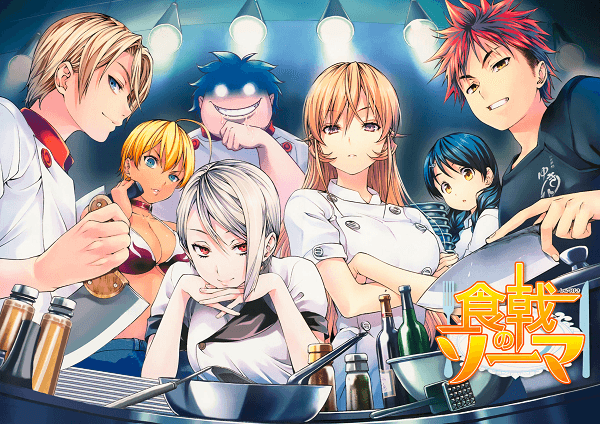 It has been revealed in the latest issue of Comics News magazine that an anime adaptation for Shokugeki no Soma is in the works and will air sometime in 2015. This series began publication in Weekly Shonen Jump back in late 2012 and follows the story of Soma, a chef who works at his father's restaurant. Thanks to his father being a master chef, Soma often tries to compete with his father on who can create the most appetizing dish.
Unfortunately his dream of inheriting the family business is crushed when his father closes the shop to cook in the USA, but he still has one chance. After leaving, his father challenged Soma to enroll in the most elite culinary school in Japan and graduate, which will be quite challenging as only 10% of those who attend the school ever graduate.
It is currently unknown what studio will be animating Shokugeki no Soma but as for the manga it is based off of, Viz Media is currently releasing English volumes of the series in North America with the second volume released earlier this month.