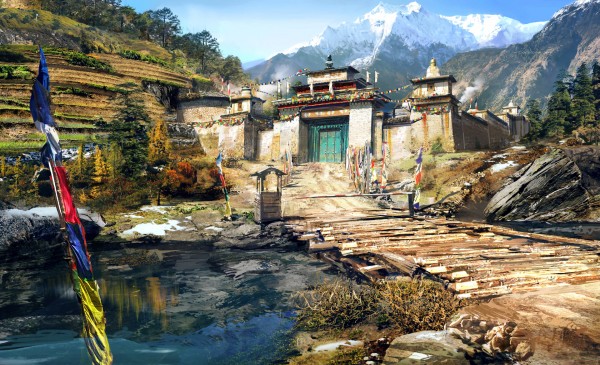 Ubisoft Montreal are going to be taking us to Nepal in order to show just where the inspiration came from for the fictional open-world of Kyrat in the upcoming Far Cry 4. The first of a trio of developmental diaries has been released and can be viewed embedded at the bottom of this article.
It depicts the initial research trip the team took to the country, as they searched for the inspiration to create both characters and environments that would do the real-life region justice. Aside from the stunning backdrops, the crew, along with members from VICE, are enlightened on the quality of life before experiencing the somewhat confronting spiritual traditions of the locals, and finally meeting a Gurkha (or Nepalese soldier) who introduces them to what would become the emblematic weapon of Far Cry 4 – the Kukris. Again, you can check the video out below.
Far Cry 4 releases on November 18 in the U.S. and Europe, and November 20 in Australia for the Xbox One, Xbox 360, PlayStation 4, PlayStation 3 and PC.