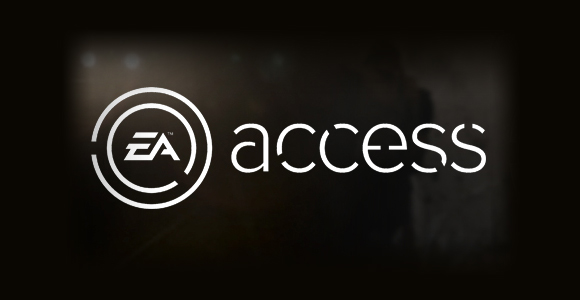 In a move that may entice some peoples decision in which next gen console they will be picking up, EA and Microsoft have entered into an exclusive deal to bring you EA Access, a subscription based service promising a collection of EA's biggest games on Xbox One ready for you to download and play. The Beta has been rolled out over the course of the day and is currently offering gamers unlimited access to four EA games including FIFA 14, Madden NFL 25, Peggle  2 and Battlefield 4, with more titles being added soon. The subcription cost $6.99 (AUD) a month or $39.99 for a yearly subscription and provides access to those games whenever you want while you're subscription is active. No release date for the service outside of Beta has been released yet, with EA only saying coming soon.
Besides the unlimited access games you have access to from what EA is calling the Vault, there are also a few other perks for subscribers including a 10% discount on all EA digital content purchased through the Xbox One digital store. This includes everything from full game downloads to DLC so the subscription could pay for itself if you are a frequent buyer of EA products. Subscribers also get early access to trials of new EA games up to five days before release date. Planned titles so include Madden NFL 15,  NHL 15,  FIFA 15, NBA LIVE 15, and  Dragon Age: Inquisition, however many more are planned. In a great move from EA, if you decide to buy the full game upon release your progress will carry over from the trial version.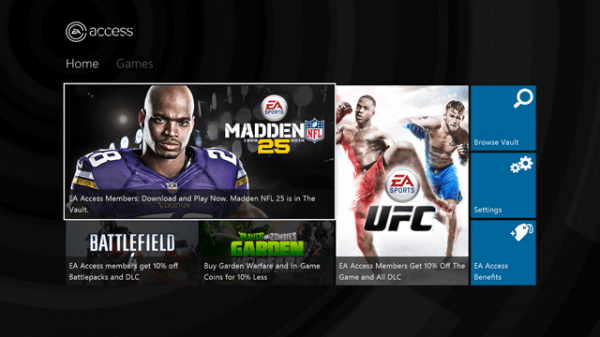 This seems like a great payment plan option especially for those who purchase the yearly sports games only for them to become redundant a year later or those that play a game for a month and then move on. There are a few hidden details here that we had to dig through the T&C's to find out about. First up, an Xbox Live Gold account isn't required to access the service but will be required if you want to play online. You will also need an active EA Origin Account to subscribe to EA access. If any games are to be removed from the service, EA will give 30 days notice before such action occurs.
Sony released a comment on the exclusivity of the service to Microsoft's console basically saying the service won't be coming to the PlayStation 4 anytime soon.
"We evaluated the EA Access subscription offering and decided that it does not bring the kind of value PlayStation customers have come to expect…PlayStation Plus memberships are up more than 200% since the launch of PlayStation 4, which shows that gamers are looking for memberships that offer a multitude of services, across various devices, for one low price. We don't think asking our fans to pay an additional $5 a month for this EA-specific program represents good value to the PlayStation gamer."
A strange move from Sony as it seems they are deciding for the user whether the service is good value or not rather than letting them decide. Either way we don't really expect it to hurt Sony's strong position in the next gen console war. Let us know in the comments below what you think of EA access and if you will be signing up to it on your Xbox One when it becomes available.