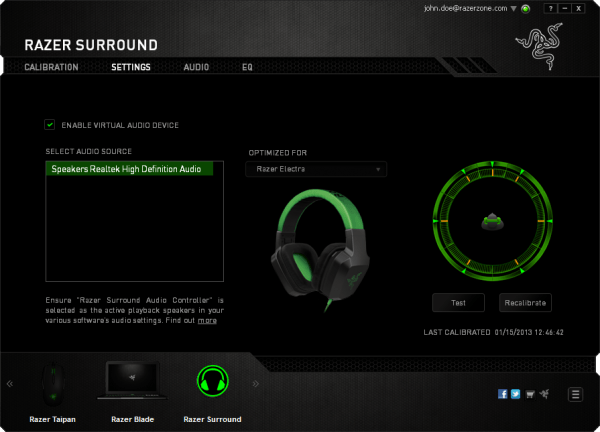 After a year of fundraising for Child's Play Charity, Razer will be switching Razer Surround to a new price plan. Starting June 30th, Razer Surround will be available in free and Pro versions, with the Pro versions costing $19.99 USD/ €14.99 EUR. Those who have already downloaded Razer Surround or will do so before June 30th will automatically have their copy of Razer Surround upgraded to Razer Surround Pro.
The Pro version will maintain the current Razer Surround feature set, including customizable virtual 7.1 Surround Sound and advanced sound tweaking. Razer Surround's basic version will only have standard 7.1 Surround Sound virtualization.
Razer has raised almost $35,000 for Child's Play Charity in the last year through Razer Surround. The money has gone to help bring toys, books, and games to children in over 70 hospitals around the world. Download Razer Surround at the official site.