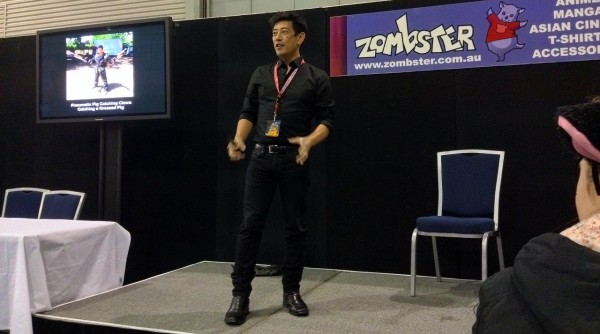 Grant Imahara of Mythbusters fame was the first to completely fill out the Imagineer's Playground at Supanova Sydney 2014. His fan-base was as staunch and die-hard as any other guest's, which surprised me. I mean, he's awesome, and learning more about his career from way back when to today reinforces that opinion, but man did he have everyone in the palms of his hands. Here are the highlights of his special presentation/Q&A session at the con!
Grant's history at Industrial Light & Magic (ILM) might be known, but not too many may be aware of exactly what he was responsible for and who he worked with. I most certainly wasn't. He worked for nine years at ILM, as a model maker, engineer and "Artoo Technician". He displayed to us numerous photographs of himself working on the miniature sets used for the second Star Wars trilogy, some of which also featured Tory Belleci – fellow Mythbusters build team member. After joking about how young they looked, Grant continued through his blast from the past and talked about how he was tasked with bringing the old R2-D2 up to snuff for The Phantom Menace and beyond. He then had to rip the guts out of the Episode I robot and replace it with updated technology for the later entries. In fact, the filmmakers would call on him during filming outside of the country (Episodes I-III were filmed in Australia) and require a new R2-D2 after coming across issues with the original's dome popping off when its middle leg would get caught in door grooves on the set. All-in-all, the crew probably built over seven R2-D2's for different purposes; one was the hero droid, a couple were faster, etc.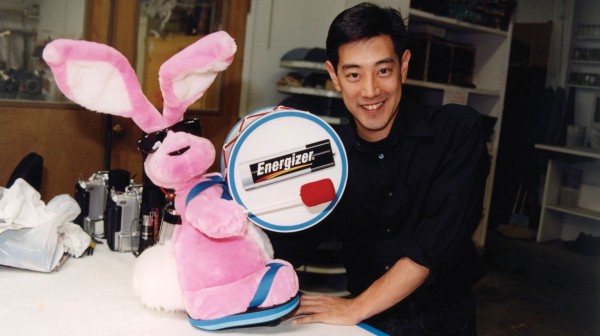 Being instrumental to transitioning a previously human-operated R2-D2 (Kenny Baker) to a completely remote-controlled one wasn't Grant's only experience with droids; a little known fact is that Grant was actually C-3PO…no, not in the films; that role was played by British actor Anthony Daniels. But in all the promotions, advertisements, photo shoots and general outside work, Grant donned the uncomfortable and restrictive suit as it was much cheaper than paying for Anthony Daniels' flights halfway across the world just to shoot a commercial, for instance. Grant showed an image of the crotch piece from the suit, which was made from a thin bendable vacuum-formed plastic, sitting on top of a radiator. They did this to make it more malleable and easier to manipulate when putting them on. Grant was also working alongside Adam Savage and Jamie Hyneman at ILM, and when the latter was approached about a potential TV show about busting myths using science, he contacted Grant and Tory in hopes that they would join, however Grant would stay behind at ILM to finish his duties on Star Wars Episode III: Revenge of the Sith. Adam came on board immediately as Jamie considered himself too boring to host solo.
Grant's final project with the visual effects company was xXx: State of the Union…that's when Grant knew it was time to move on. (I would to!) Grant also called out Van Helsing for being "a dreadful movie", but having amazing effects, naturally. Before moving on to talk about Mythbusters, Grant touched on the Energizer Bunny and Geoff Peterson jobs he took on. A team at ILM was tasked with creating a refurbished and refreshed Energizer Bunny for upcoming ad campaigns. This is an iconic mascot, and it was taken as a very serious task! Of course, Energizer – which was still the Everready Battery Company at the time – had a couple prerequisites at the time, the hardest of which was that the bunny had to run on Energizer batteries only. Consumer grade batteries are never utilized in such intensive builds, and it ended up requiring over 40 AA batteries to function, with all of the electronics housed within the drum it beats. It still required almost half a dozen people to operate all moving parts when coordinating for the filming of its new advertisement. Later, the company turned to a completely CGI bunny, and people hated it so much that they had to bring back the physical bunny.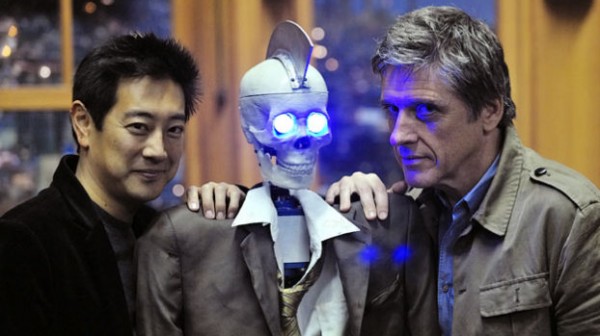 Geoff Peterson is also iconic, but to an entirely different audience. The skeletal sidekick to host Craig Ferguson on The Late Late Show is the closest Grant's felt to being a "parent with a famous child". Craig was so excited about the initial idea in his head that he personally spoke to Grant on the phone, giving him his specifications. The gist? He wanted a purposely cheap-looking skeleton in a suit that could be controlled and hold a conversation. And so Geoff was born. The animatronic skeleton with a mohawk is a mainstay on late night television, and Grant couldn't be prouder of the quirky credit on his resume. Finally, we get to Mythbusters, where Grant stayed (mostly) behind the scenes for quite a while until the Discovery Channel and Beyond Television Productions thought it would benefit the show to add some more personalities to share the hosting load and allow Adam and Jamie the time to work on their builds more efficiently – it took three whole months to film and prepare the very first episode! That's when Grant, Tory and the other build team members were turned to as extra on-screen personae.
Grant proceeded to take questions from the fans, in which we learnt that he is a fellow cosplayer (gasps from the females in attendance), is 43 (more gasps…but he does look much younger, so understandable) and that his favourite myths have been the JATO Rocket Car attempts, while his least has to be the earwax candles inspired by Shrek. He detailed the horrid stench heating up the wax produced, stating that even Tory – who never wretches at anything – started to vomit. He signed off promoting the debut screening of Episode 3 of Star Trek: Continues, in which he plays Sulu beside Vic Mignogna as Captain Kirk, Todd Haberkorn as Spock and others. A continuation, but also alternate take on the original TV series, Continues is a nostalgic trip for Trekkies. Grant is a fantastic presenter who holds everyone's attention and comes off like such a genuine, nice guy; it was a pleasure to learn more about the man.