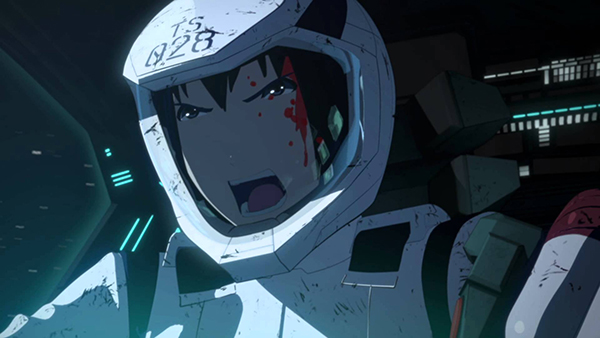 Upcoming sci-fi anime Knights of Sidonia was teased over a year ago but it's finally airing next month for the Spring 2014 season. A trailer was recently streamed showing off some mecha action against a Gauna alien which you can see below.
The anime is set a thousand years after the solar system was destroyed by an alien race. Some humans escaped using gigantic ships acting as colonies, one of which is the Sidonia. Nagate Tanikaze is training to pilot a robotic weapon known as a Garde. Him and his fellow pilots must battle the Gauna in the depths of space to save humanity.
Knights of Sidonia is being animated by Polygon Pictures studio and is based on an ongoing manga series of the same name.