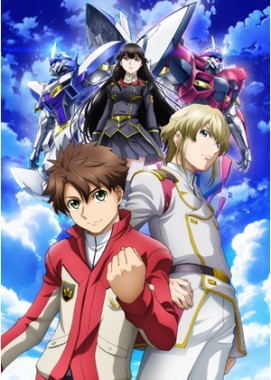 A trailer for the upcoming Winter 2014 anime series Buddy Complex has been released. The trailer details the anime's plot and introduces the colourful cast of characters set to star in it. Oh and it also has robots fighting things of course.
Buddy Complex is a new mecha anime series from the creator's of 2013 Anime of the Year nominee Valvrave the Liberator. The production is being handled by Sunrise studio with the series premiering on January 5th, 2014.
The series follows high school athlete Watase Aoba as he attempts to coerce his cute classmate Hina into doing a sexy promo video for his swim club. She agrees but with one condition – Aoba must pilot a mech and fight invading aliens.
You can check out the trailer below for a glimpse at what looks to be one of the standout anime of Winter 2014. Let us know what you think in the comments section below.