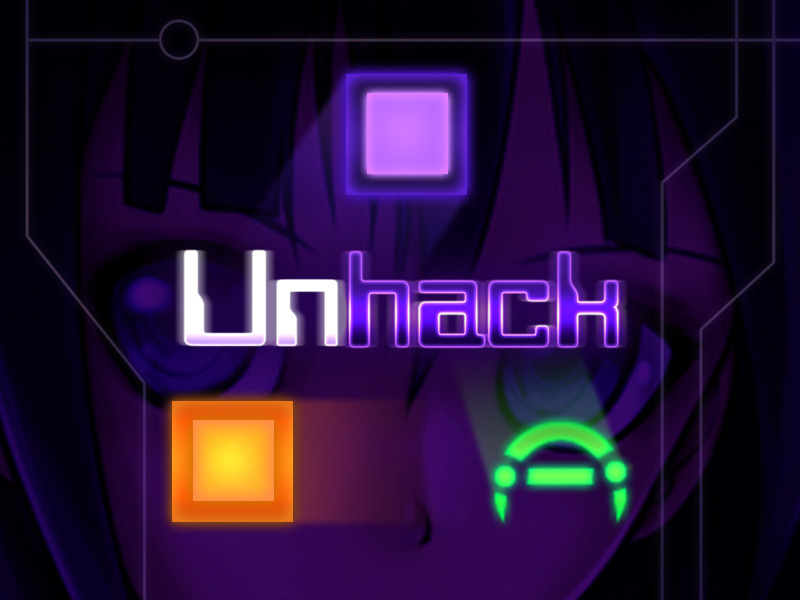 EB Expo 2013 was home to a plethora of indie games, but one stood out among the crop. At the 'Eternal Pain' indie booth was a game from developer Invert Mouse titled 'Unhack'
Invert Mouse were demoing a new version of the game at the booth and I found myself thoroughly impressed by what I happened to see with the game. While it appears at first glance to be a simple puzzle game, it is actually a relatively complex game in a number of ways.
While the puzzles started off fairly simple to solve they grew more challenging with each passing level as one would expect. The interesting part of it all however was that the game features characters with complete voice acting in the form of anime-style girls. Each girl appears to be a part of the system they you are trying to unhack.
There are hints of a deeper plot behind the puzzle game that adds to the allure of the title. Unfortunately our time with the game only gave us a brief taste of what lies beneath the game in terms of story. In many ways it appears that the puzzle elements of the game are almost secondary to the deep and intriguing plotline behind the game. It could even be considered a visual novel in many respects.
As for the puzzle-based elements of Unhack, it focuses on timing based segments that require you to navigate your 'unhacker' through the coding of the system and avoiding obstacles to reach the goal. It works superbly well and is highly polished.
It features a cast of anime style girls, all of whom are fully voiced by actual anime and video-game voice actresses, a true feat for an indie game. The characters are incredibly well designed and have great aesthetic appeal. But it is the anime style that really sets Unhack apart from other indie titles on the scene at the moment. For this alone, Unhack is worth a real look in for anime fans. It's storyline could very well come from an anime and it has a number of anime influences behind it that are sure to interest fans of the medium.
All in all, Unhack certainly looks to be a highly intriguing indie game. You can follow the game and keep up to date with it on the official website for the game here and on Steam Greenlight here. For a look at the game itself, check out the Unhack game trailer below.