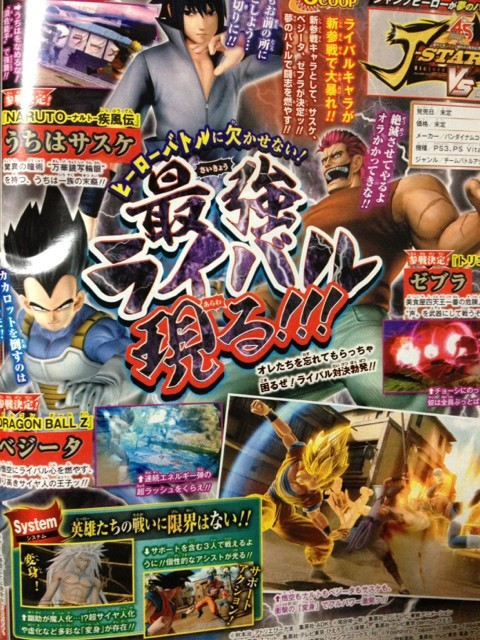 The latest issue of Weekly Shonen Jump has confirmed major news for the upcoming J-Stars Victory VS fighting game. It has now been confirmed that Dragon Ball's Vegeta, Naruto's Sasuke and Toriko's Zebra will all be playable characters in the game.
Not only does this confirm three more characters but it also confirms that side-characters will also be part of the games line-up. Many had concern that only the stars of each series would be playable but with this news it appears that secondary characters are in with a chance as well.
J-Stars Victory VS is slated for release on PlayStation 3 and PS Vita at some point in 2013. We will keep you updated as further information on J-Stars Victory VS comes to light.