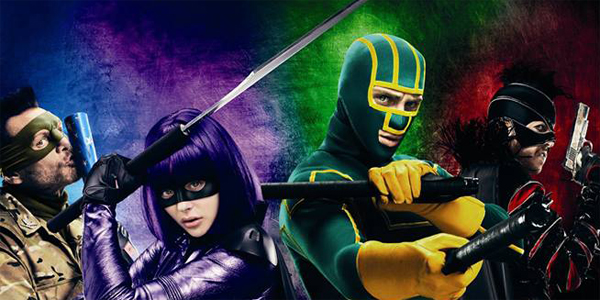 Universal Pictures' Kick-Ass 2, the sequel to 2010's bloody, violent and gritty superhero movie will be hitting cinemas across Australia on August 22nd, and thanks to EVENT Cinemas George St, Sydney-siders can be amongst the first in the country to check it out!
Kick-Ass 2 features a star-studded cast is lead by Aaron Taylor-Johnson, Christopher Mintz-Plasse, Chloë Grace Moretz, and Jim Carrey, and follows on from the events of the first film. Inspired by Kick Ass's (Taylor-Johnson) masked crusade against crime, more ordinary citizens are donning capes, cowls and domino masks to fight for justice. One of these new vigilante's is Col. Stars & Stripes (Carrey) who is forming a team, and wants Kick-Ass to join.
Opposing them is Kick-Ass' one-time ally (but not really) Red-Mist, who now goes by the title of The Mother F***er. The Mother F***er is building a team of his own to avenge his father. The growing criminal element is enough to bring Hit Girl (Moretz) out of retirement and back into her purple mask.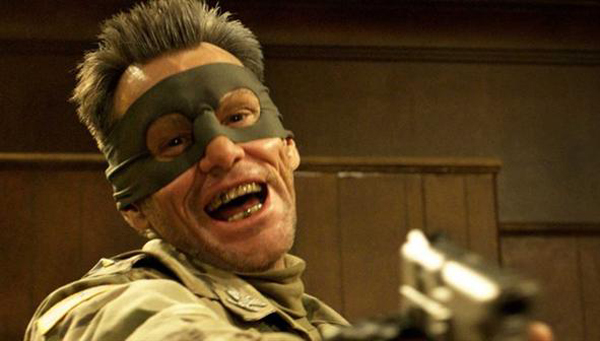 EVENT Cinemas will be hosting the advanced screening on 9PM Monday the 19th of August at their massive George Street Cinema. Tickets for the event are available now for $23 and can be purchased online here, or in-person at the George St box office. This isn't just an ordinary screening though, as prizes will be given out for best-dressed patrons, as well as lucky door prizes just for showing up!
Kings Comics will also be a part of the celebrations, as they are hosting the first of their comic-book Trivia Series. Trivia starts at 7PM, so if you think you know your way around a comic book, or you just want to see how many obscure facts people know about their favourite super heroes, then you won't want to miss out on this.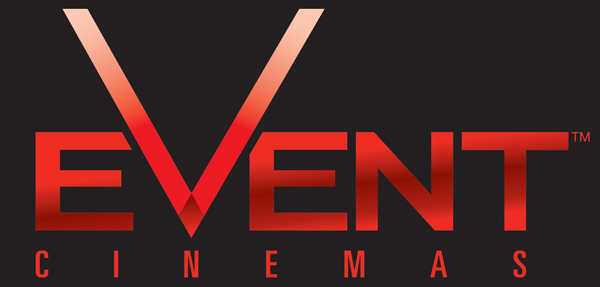 Are you ready to Kick Ass? Then head over to EVENT Cinemas' Facebook Event and show your support. Then grab your ticket and get excited! If you don't know anything about this movie, then check out the film's red-band trailer below (Red Band trailers contain swearing, violence and all the other good bits that most trailers can't show). If you need some further Kick-Ass goodness, then grab the books that inspired the movie; Kick-Ass Volume 2 and Hit Girl.
EVENT Cinemas George St are always putting on awesome events like these, so if you want to make sure you are always in the loop then make sure you like their Facebook and follow them on Twitter, as well as staying tuned to Capsule Computers for all the Kick-Ass and EVENT Cinemas news as it becomes available. We here are ridiculously excited for this one and we hope you are too. See you on the 19th!