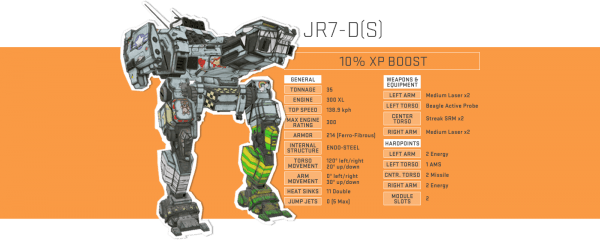 Piranha Games and Infinite Game Publishing – creators of MechWarrior Online – showed today that they truly care about their franchise when honoring the death of the MMO's youngest player: Sarah Marie Alida Parries. Sarah was only five years old and had fought the hard fight against an aggressive cancer which eventually took her life. What do they do to honor her then? A custom Jenner class 'Mech was created and given the nickname of 'Sarah's Jenner' – her favorite class to use. In addition to creating a custom class in Sarah's name, 100% of the proceeds made from purchasing the $10 'Mech through August 20th will be donated to the Canadian Cancer Society. Players that take advantage of purchasing 'Sarah's Jenner' will also experience a 10% XP boost. President of Piranha Games, Russ Bullock, had the following to add:
Sarah's passion for 'Mechs and her battle with cancer had a profound impact everyone at Piranha. She was an inspiration with her passion and energy for the game and our hearts and deepest condolences go out to her family. The outpouring of heartfelt sympathy from the MechWarrior community and the support and encouragement we've received to develop this unique 'Mech has been nothing short of incredible. We have the best fans in the world.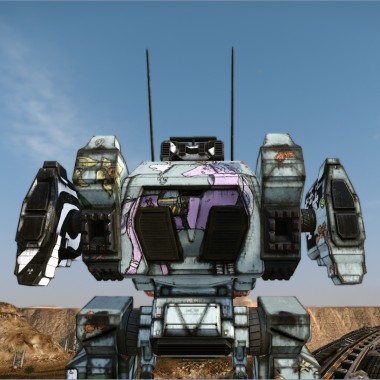 Those interested in donating or observing how much has been collected thus far can go to: http://mwomercs.com/sarah. Just by looking at the image above you can see neat additions like the pony decal that would truly make a five year old girl happy. If you want to learn more about the actual 'Mech, watch the video below to get the full scoop on 'Sarah's Jenner'.