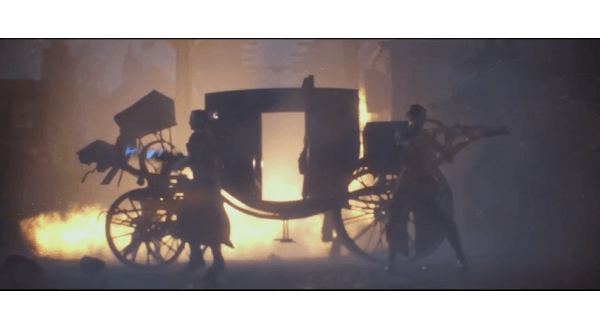 During their E3 2013 press conference, Sony announced The Order: 1886. Being developed by Sony's Santa Monica studios (the makers of the God of War franchise), the game showed a Victorian-era London where men use advanced technology take combat powerful, ancient foes.
Players will take on the roll of knights of an elite order as they fight a centuries-old war that will determine the course of history forever.
The trailer shows off a squad of knights riding in a carriage as zeppelins fly overhead. They're each brandishing weaponry obviously advanced beyond the 1800s.
Be sure to check out the trailer Sony released during their E3 conference below this article!