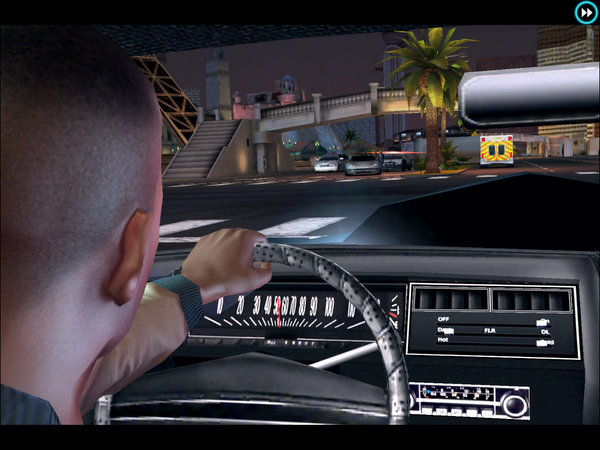 Welcome back for this week's iOS Game Suggestions. If you missed last week's, or are new to the suggestions, click on the link below and check out what cool games you should be picking up for your iOS device along with the introduction on how the suggestions work.(suggestions 1 has how it all works)
MasterAbbott's iOS Game Suggestions
A great week on iTunes! As always, it started slow and but ended with a bang! There are many must-buy games this week in all departments, FREE, 99c and over 99c. This week I've suggested a total of 16 great quality titles. Make sure you check them all especially… Gangstar Vegas, Cling Thing, Despicable Me: Minion Rush, Avengers Alliance, Solstice Arena, Beejumbled, Man Of Steel  just to name a few.
Break down below :
10 – FREE Games
1 – $0.99c Games
5 – Over $0.99c Games
As always for this week's suggestions are all new titles that you should take a look at and consider spending your hard earned iTunes cash / time on.  Well the Free games just below certainly should all be given a shot as they won't cost you anything!
For The Cheapskates – FREE GAMES
 

MASTERABBOTT'S FREE GAME PICK OF THE WEEK!

Despicable Me: Minion Rush – Price : FREE – Publisher – Gameloft (Gru's loyal, yellow, gibberish-speaking Minions are ready for their toughest challenge in Despicable Me: Minion Rush. Play as a Minion and compete with others in hilarious, fast-paced challenges in order to impress your boss, (former?) super-villain Gru! Jump, fly, dodge obstacles, collect bananas, be mischievous, and defeat villains to earn the title of Minion of the Year!) on iPad & iPhone. GET IT NOW FOR FREE

 
Solstice Arena – Price : FREE – Publisher –

Zynga

 (Enter the Solstice Arena™, a fast-paced, real-time action fighting game that is available anywhere you go. Experience epic battles in the world's first Speed MOBA (Multiplayer Online Battle Arena)! Form alliances and fight together in 3 vs. 3 combat. Hone your skills as you battle alongside friends, taking on players from around the world (PvP mode) or facing challenging bots (co-op or single-player mode).

) runs on iPad & iPhone.

GET IT NOW FOR FREE

 
Steel Commanders – Price : FREE – Publisher –

Gamevil

 (The age of Mechanical Warfare has begun! Employ tactical, operational, and strategic battle formations to immerge victorious in battle!

) runs on iPad & iPhone.

GET IT NOW FOR FREE

 
Avengers Alliance – Price : FREE – Publisher –

Disney

 (A mysterious force has landed on Earth. Team up with the Avengers, Spider-Man, the X-Men, and S.H.I.E.L.D. to harness the potential of this new power before Dr. Doom, Loki, and the world's most powerful villains beat you to it. Recruit your favorite Marvel Heroes, gear up and Assemble in this new game.

) runs on iPad & iPhone.

GET IT NOW FOR FREE

 
Pocket Fishdom – Price : FREE – Publisher –

Playrix

 (Welcome to the incredible world of Fishdom! Become a true aquarist with Pocket Fishdom. Take care of your finned friends and play with them, as you breed your own unique fish species. It is so much fun to watch your pets grow from tiny baby fish into amazing adult fish – see for yourself! Choose from a variety of vibrant backgrounds and charming decor items to turn your tank into a design masterpiece.

) runs on iPad & iPhone.

GET IT NOW FOR FREE

 
Rail Rush – Price : FREE – Publisher –

Miniclip

 (Step into your cart and begin this exploring frenzy! Accelerate through these insanely fast rails while tilting and swiping to avoid the obstacles. Your job is to collect precious stones, so get those gold nuggets and gems! There will be surprises along the way, and special gifts to earn if you're lucky! Break the rock eggs to reveal what's inside of them and pick up all the gems for your personal explorer's collection!

) runs on iPad & iPhone.

GET IT NOW FOR FREE

 

Bucketz Ride – Price : FREE – Publisher – Picnic Hippo Studios (The Bucketz are back! Get ready for a wild ride from the depths of the Pit all the way to the Heavens above where a Big Secret lies hidden. In Bucketz Ride, you'll compete with friends and players around the world as you embark on a new epic adventure that will take you through treacherous oceans, bustling city scapes and to the farthest edges of the universe in search of the truth.) on iPad & iPhone. GET IT NOW FOR FREE

 
Beejumbled – Price : FREE – Publisher –

2k Play

 (Bee fast, Bee accurate and Bee ready to swiftly construct words when the clock starts! Word enthusiasts will buzz about this fast-paced word jumble where the challenge is to score big by creating words, words, and more words!

) runs on iPad & iPhone.

GET IT NOW FOR FREE

 

Pinball Rocks HD – Price : FREE – Publisher – Sony Music Entertainment (Pinball Rocks HD is the loudest pinball game ever,brought to you by Sony Music Entertainment and Gameprom: creators of AC/DC Pinball Rocks HD and Slayer Pinball Rocks HD. Pinball Rocks HD is a five table compilation featuring a free game loaded with new songs from today's top rock artists and four custom branded unlocks for Alice in Chains, Bullet For My Valentine and the original critically acclaimed hits AC/DC and Slayer. Each game provides cutting edge 3D graphics, missions, unique bonus games and ear-splitting riffs.) on iPhone & iPad. GET IT NOW FOR FREE

 

Pet Rescue Saga – Price : FREE – Publisher – King.com Ltd (Can you bust through matching blocks to save the Pets from the evil Snatchers? Loads of tricky and challenging levels of puzzle excitement await in this amazing adventure.) on iPhone & iPad. GET IT NOW FOR FREE
For The Bargain Hunters – 99c Games
| | |
| --- | --- |
| | Cling Thing – Price : $0.99 – Publisher – Chillingo (No one knows where exactly these colorful, squidgy, grinning orbs came from. All we know is this: they're very clingy! Tap to stretch their gooey tendrils to nearby walls and objects and use multi-touch to navigate them through all manner of sticky situations.) runs on iPhone & iPad. BUY NOW |
For The Millionaires – All games over $0.99
MasterAbbott's over 99c Pick Of The Week!

Gangstar Vegas – Price : $7.49  – Publisher – Gameloft (Roll up on a dangerous new trip through the City of Sin in the latest episode of the acclaimed open-world action series! WELCOME TO OUTRAGEOUS VEGAS. Play as a mixed martial arts fighter in a BLOCKBUSTER STORY MODE. Make your way through 80 ACTION-PACKED MISSIONS. Team up with the wildest characters to take over the city) runs on iPhone & iPad. BUY NOW

 

Man Of Steel – Price : $2.99  – Publisher – Warner Bros (General Zod has begun the invasion of Earth and only the Man of Steel can stop him. Utilize the powers of Superman to fight your way to victory and save the planet from certain destruction.) runs on iPhone & iPad. BUY NOW

 

Little Nick: The Great Escape – Price : $1.99  – Publisher – Bulkypix (Little Nicholas has been up to mischief again! Help him flee on his bike before Old Spuds catches him. Travel through the city's different neighborhoods (the residential area, the city center and the wasteland) and join Little Nicholas and all his friends on this madcap chase! Saddle up for a crazy race!!) runs on iPhone & iPad. BUY NOW

 
Way Of The Dogg – Price : $2.99 – Publisher –

505 Games

 (Listen up, student: everyone has a heartbeat. For some it's the pursuit of money, others are driven by power, and there are many more beats that are less… Clear. All those rhythms, they overlap but the noise of the city doesn't matter to America Jones. America cares about two things… his woman and the fight. He was the best fighter in the city; everyone knew that but then one night, everything changed.

) runs on iPad.

BUY NOW

 
Agricola – Price : $7.49 – Publisher –

Playdek

 (Europe is recovering from some hard times. You and a spouse must grow your 2-room hut and empty farmyard into a productive farm. You must sow and reap, raise animals and expand your family in order to thrive. Europe in the 17th century: a tough time to be a farmer!) runs iPad & iPhone.

BUY NOW
There you have it folks these games should keep you busy for quite some time well until next week at least. I'll be back next week for another dose of iOS goodness, in the meantime if you would also like to suggest your own suggestions, please feel free to share them in the comments section below or in the iOS forum section on the site here.
Remember kids, Play Hard Or Don't Play At All!