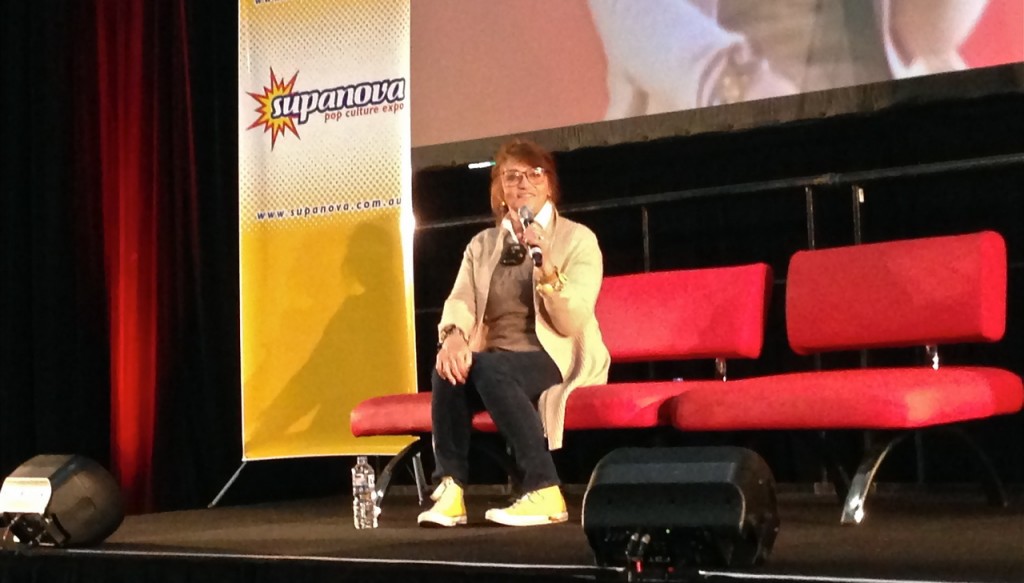 At the Supanova Pop Culture Expo 2013, Sydney is hosting some seriously special guests. For every fan in attendance, Margot Kidder is a legend and a revered icon – the original Lois Lane of Superman I – IV. And she graced us with a nostalgic Q&A panel.
With the resurgence of Superman on the big screen with Zack Snyder's Man of Steel, this panel couldn't have come at a better, more appropriate time. We made as many notes as we possibly could, and as furiously fast as possible, but it should be noted that the following quotes are being paraphrased.
After a brief introduction, the first question posed to Margot was on a potentially emotional topic: Christopher Reeves and her memories working with him. She expressed her genuine love for the late, great actor, and how their relationship was akin to that of family;
We were like family [..] Some days we would be telling each other stories, other days we'd snap each other's heads off!
As for the toughest part of filming the Superman in 1978, Margot recalls her famous flight with the Kryptonian;
They would put these wires on us and pulled us along on a track. I actually thought it was really fun…until it started to hurt your crotch! Christopher was the nervous one; he would start sweating from nerves and it was the sole job of this poor guy on set to grab a blow-dryer and dry his pits between takes.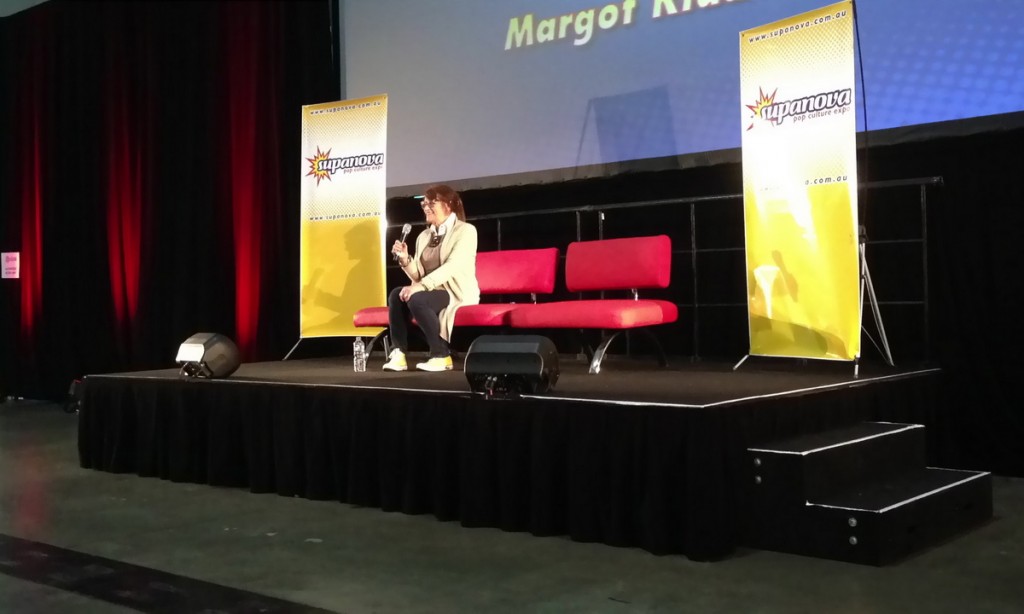 Margot also recalled her experiences acting opposite and alongside the likes of comic pioneer Richard Pryor (Some Kind of Hero) and the eccentric Crispin Glover (Crime and Punishment – 2002);
On Richard: I was completely in love with Richard; partly because of his talent, but how could you not be? […] It was a mixed bag. With out love scene, after the dailies were done and we returned to our trailers, he was told by one of the producers, "you were so good, I forgot you were black!". He gave the guy a cold stare, as he should. And he was hurt whenever the director would ask him for a little more schtick, because he was an amazing actor, but that's all people seemed to want from him.

On Crispin: He was a riot. […] We were in Moscow prepping for the scene in which I was supposed to die in these hacking fits. I worked really hard on it and then Menahem [the director] comes up to me and says "we've cut the death" and Crispin sprang up and said "you can't cut the death!". He took out his well worn paperback of the book and showed the director…and the director responded to this greatly respected piece of work, in the middle of Russia, "I'm sick of this book! I wrote the script!".
And you may be wondering; what are her thoughts on other incarnations of Lois Lane and Clark Kent/Superman and the actors who portrayed them;
Oh, I got to see Amy Adams the night before I got here in Montana and she's really, really terrific. […] When I played Lois, she would go gaga for Superman and then revert to being smart and dismissive to Clark. Amy played it smart the whole way through. […] And that hunky Henry [Cavill]… I'm too old to do anything about it, but I can still look!
Finally, Margot commented on her short time as a cast member on the TV series Smallville, where she once again received the opportunity to act besides Christopher Reeve, although in entirely different roles (hers being Professor Bridgette Crosby from the comic books);
I thought I'd give her a little extra vim and vigor but the director didn't want that. He kept bringing me down and bringing me down…I thought she was kinda dull. Then when they wanted to negotiate further episodes, I asked for more money and they didn't want to give me more money, so they killed me off! That's how I knew negotiations were over!
It was a real treat to listen to Margot's stories and a privilege to have her here during the convention. She signed off saying that she will be in the country for another 5 days or so and hopes to see some authentic Aboriginal art and visit the Outback while she's here. Despite her glowing praise for Amy Adams, we're sure millions upon millions will always consider her the perfect Lois Lane.