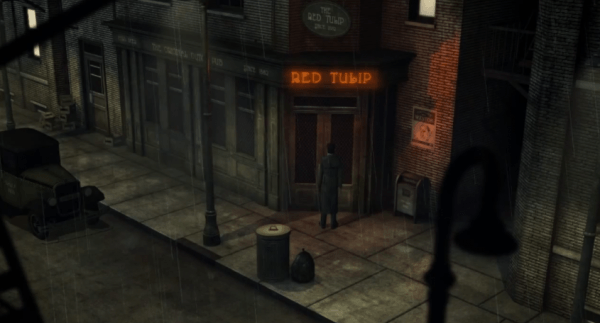 Face Noir is the sort of name you may pass by at first. It sounds almost nonsensical in the English language. It turns out, though, that it makes a pretty sweet point-and-click adventure game. You'll take on the role of private eye Jack del Nero as he tries to clear his name after being falsely accused of murder.
To date, only folks in Germany and Italy have been able to get their hands on the game, but Phoenix Online Studios (creators of Cognition series) have teamed up with Face Noir's developers, Mad Orange, to localize the game into English. The English version of the game will be released worldwide on July 18 as a PC download.
When the game comes out, it will cost $19.99 USD, but you can preorder it right now for $15.99 AND get the MP3 soundtrack as well right here.