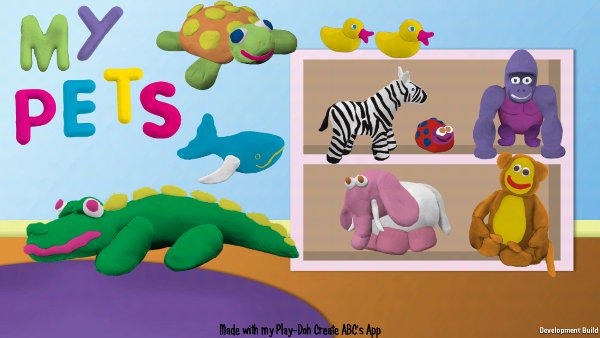 It seems like Play-Doh is finally ready to get into the educational gaming market, the first time in the 55 years the brand has existed. With Hasbro and PlayDate Digital working together Play-Doh has arrived onto mobile with Play-Doh Create ABCs.
Specifically designed as a learning aid for children, Play-Doh Create ABCs was developed with the help of Dr. Michael Cohen, an expert in preschool education. The game is designed to help teach letters and sound matching three modes of play:
• Write & Craft: every successful letter made transforms into an exciting reward. When a child completes a letter, they get the chance to craft their own a reward out of 'virtual' Play-Doh and save it in their personal 'Create & Share' Zone.
• Create & Share: in this mode, children can enjoy all the colorful, animated objects they've created by building their own custom pictures. Parents can easily share them with family and friends using the Send to Camera function!
• Letter Matching: the Match button allows kids to enjoy matching letters and pictures. By grouping letters with objects that start with the same sound, the game reinforces initial letter sounds.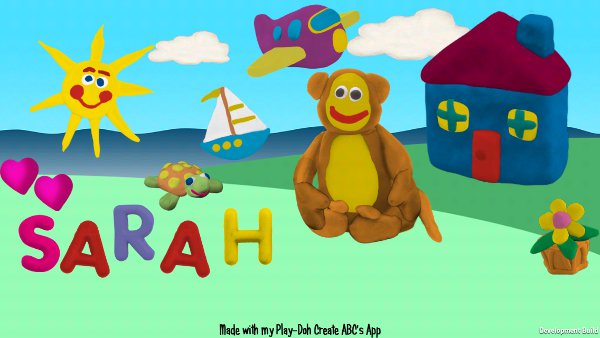 With the ability to make separate profiles for each child and reports for the parent to check their progress, Play-Doh Create ABCs provides tools to ensure children are using the app to the full potential. Those wanting to check the app for themselves can download it for $2.99 on iPhone or iPad from the iTunes App Store.