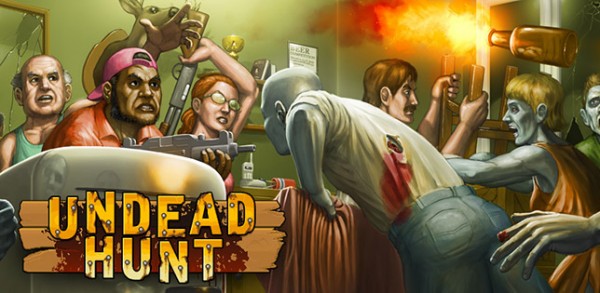 Today the small indie group BarbaSoft Team has officially debuted their first game: Undead Hunt. The game has existed for some time as an open-beta under the name TSUZP! a Zombie Tale, with TSUZP standing for The Still Unnamed Zombie Project. Undead Hunt is best described as a hybrid of tower defense and real time strategy. The aim is for the player to fortify their position and to keep their four survivors alive against the oncoming zombie hordes.
Gameplay is split into two sections. The initial set up section is comprised of placing barricades and traps to slow the horde's progress . During this time, you can also pick the starting position of your four survivors and select their weapon loadouts. Once you are satisfied with the barricade/trap/player position, you hit the start button and the rest of the game unfolds in real-time. You move your survivors around the map by drawing lines on the screen for them to follow. By tapping on one of your survivors you can instantly swap weapons, throw grenades and move them out of harm's way. The combat is fast paced and frantic, requiring the player to be mindful of their surroundings, survivor locations and how much ammo they have left. Taking your eyes off the screen for even a second can be devastating as the zombies attack in groups and it doesn't take long for them to bring a survivor down.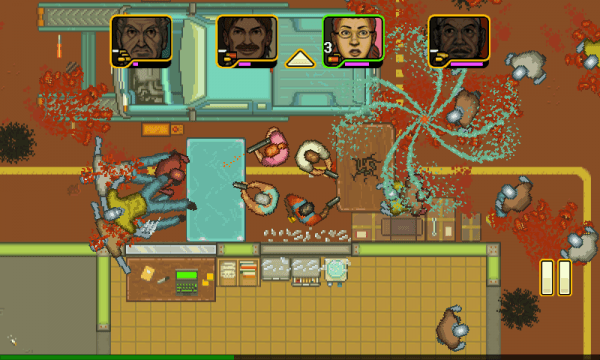 In what is possibly one of the game's best features is the ability to play custom user-generated maps. Players can design the maps on their computers by following the instructions on Undead Hunt's page, then transfer the map over their device and start killing zombies in their own custom environments.
The game can be purchased here on the Google Play Store for free. However it is add-supported, and only the game's story mode comes included. For a $3.99 you can purchase the Premium Pass which removes all adds and unlocks the Survival and Arcade game modes. Lastly there is a Cheater's Pass available for an additional $3.99 which unlocks the game's cheats.
You can check out the trailer below and be sure to stay tuned to Capsule Computers for all the news about Undead Hunt. For those of you who are interested in zombies and all things horrific, take a look at this episode of CC Unplugged where the guys discuss the future of survival horror. Also for those of you who have forgotten Zombies 101 just remember;
"Every dead body that is not exterminated becomes one of them. It gets up and kills! The people it kills get up and kill!"
-Dr. Foster, Dawn of the Dead (1978)