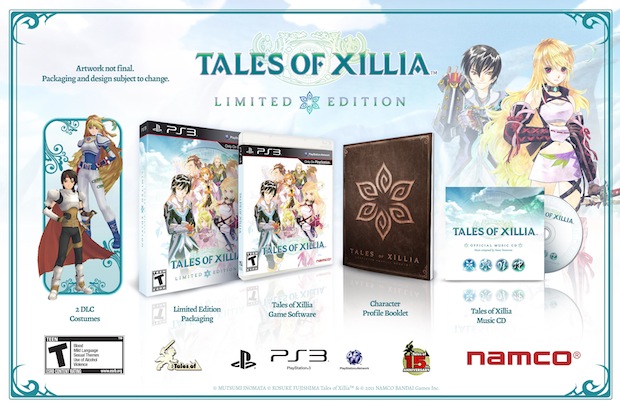 A couple of months ago Namco Bandai announced that they were going to be releasing a Collector's Edition version of Tales of Xillia in North America and it seems that they were so surprised by the positive feedback they received, that they have announced a smaller Limited Edition to satisfy fans.
The Limited Edition can be seen above and costs the same as the vanilla version of the game at $59.99 which means anyone who has pre-ordered the game has already received an automatic upgrade to the Limited Edition version of the game.
It is worth noting that there is no Milla figure in this package as you can see, but it does come with a character profile booklet, a soundtrack CD, two DLC costumes and a special case. The Limited Edition version of the game is limited to all first-print copies of the title.