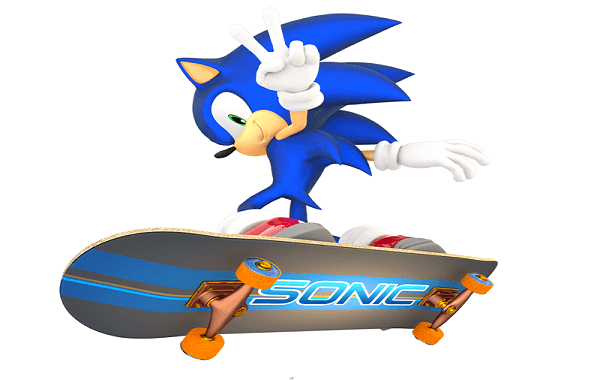 If rumours are to be believed than a new Sonic title codenamed 'Sonic Excursion' might be up for release come this November.
This rumour has been supplied by a source known as Wentos, who has leaked accurate information on Sonic games ever since Sonic Unleashed, so there is a decent chance this could prove true. Wentos went on to say that the game will be launching on all current gen platforms (including Wii U) as well as PC, 3DS and both next gen consoles.
Wentos quotes:
"This past weekend I was able to watch a couple of demonstrations on Sonic Team's upcoming Sonic The Hedgehog game, currently titled "Sonic Excursion." In all they had two levels to show off which all four of the playable characters the story will focus on were able to play through…the first level is called "Shattered Heights" and is similar to the Sonic Generations incarnation of Speed Highway. Very New York themed. We were told the level was five minutes long, but they spent about fifteen minutes showing us parts of the stage's design, focusing on the lighting and shadows and how lighting was one of the main focuses for this game's design".
Wentos also listed a few more notes of what he saw of the game:
Level titled "Shattered Heights" will be reminiscent of New York. Wil consist of Sonic and Tails breaking through tall buildings as humans gasp in horror.
Sonic and Tails communicate to each other in every level and discuss surroundings. Each character can access parts the other character can't.
Developers aim to make a Sonic Generations that played like the Genesis titles.
The game will feature Sonic, Tails, Eggman, Knuckles, and Amy Rose, along with some sort of Magical necklace.
Emblems will make returns. Levels will include S rank missions, "Collect all Red Ring" missions, and side missions for ever character.
3DS version will not be handled by Dimps as Sega has supposedly ended their relationship with the company.
We reported previously on another rumour that said a 2.5D game was in the works and was to be unveiled at E3. The dot point about making a Generations like game that played like the Genesis titles could match up to this. Or perhaps that might be a different game altogether and this latest rumour could be the much anticipated Sonic Adventure 3. Hopefully an announcement at E3 will help clear up the rumours and let us know what is happening with everyone's favourite blue hedgehog. Let us know what you think about the rumours in the comments below.