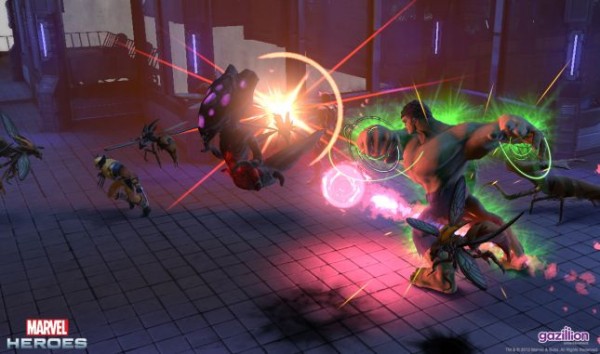 Marvel Heroes announced the final open beta before the release of the full game will occur on Friday, May 10th to Monday, May 13th. To participate, players will need to register at the official Marvel Heroes website. The Open Beta will feature the heroes from The Avengers.
To celebrate the announcement, a new trailer featuring Thor has been released. The trailer shows off Thor battering enemies in many of his classic costumes from the comics and the films.
Marvel Heroes is an action MMORPG created by David Brevik, the mind behind Diablo 1 and 2, and written by Brian Michael Brendis. The game will be a free to play MMORPG and will be released on June 4th, 2013.