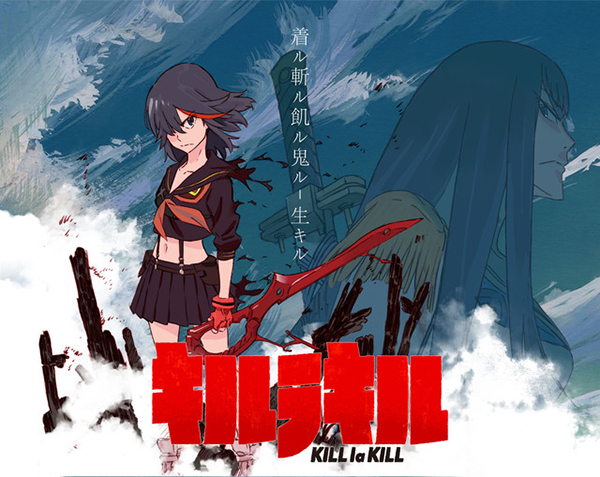 Studio Trigger's upcoming anime series, Kill La Kill, from the mind of Hiroyuki Imaishi the creator of Gurren Lagann, now has had its first official commercial released online today.
The commercial showcases several of the designs for the series including characters and locations. It does not however feature any actual animation, but that is sure to come in future promo videos for Kill La Kill.
Kill La Kill is Studio Trigger's first TV anime series and focuses on the out of this world battles between school girls Ryuuko and Satsuki over dominance of their school. You can check out the commercial below.