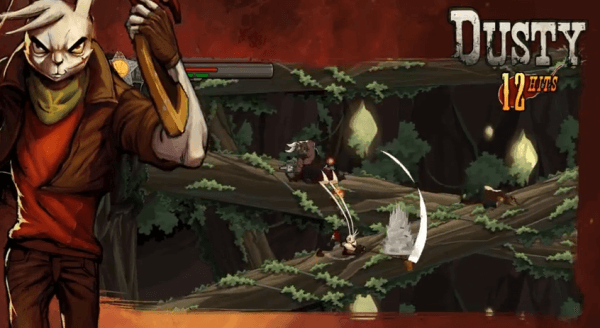 PD Design Studio, an indie developer based on the sunny island of Singapore, has released some information related to their upcoming game, Dusty Revenge.
Dusty Revenge is an action platformer PC game where you will take on the role of Dusty, a dual weapon wielding warrior prepared to take on loads of outlaws, mean critters, and an evil villain that has them all beat. You'll also meet friends along the way, enlisting them aid you in your quest.
Features for the game include:
Intense story: Determined to hunt down the ones responsible for the death of his beloved, Dusty crosses paths with 2 unlikely allies who are each seeking out the same enemy for a different reason. As the three set out to destroy the responsible band of villains and anyone else that stands in their way, they unravel a scheme much bigger than their personal vendettas. 

3 unique characters with their own weapons and mechanics: Play as Dusty, a heroic multi-gun wielding warrior that boasts intense melee attacks. Players can also call upon two support characters, Rondel the artillery support who tramples enemies with a massive arsenal of weaponry and beastly rocket launchers, and McCoy the sharpshooter who takes down loads of enemies stealthily with his deadly accurate rifle.
9 Gorgeously drawn environments: Venture through cavernous wastelands, western ghost towns and deadly jungle environments in your quest for blood. You never know what to expect from the each of the unique and precarious worlds!
Hordes of menacing villains: A whole slew of enemies are out there ready to fight. From aggressive predatory vermin, vicious stalking felines
To see this beautiful game in motion, be sure to check out the trailer for the game below this article. Dusty Revenge is currently set for release in 2013. It's also currently on Steam Greenlight, so be sure to head on over there and vote for it as well! Finally, you can check out their official website here.