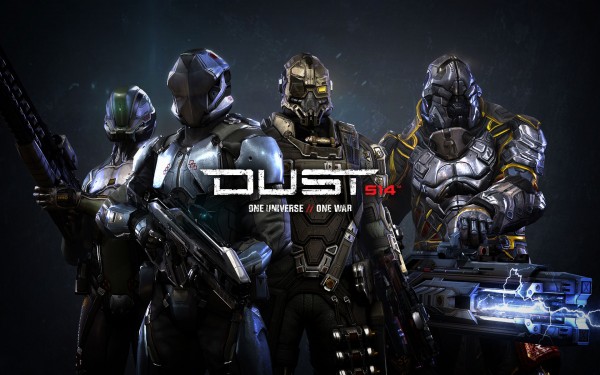 After a substantial time in beta testing the free-to-play multiplayer game DUST 514 is finally available for everyone on the PlayStation 3 today, marking the first ever multiplayer first person shooter to be released free-to-play on a console. But players shouldn't worry about the game being released and forgotten by developer CCP Games, as plans are in place to update and upgrade the game for the next several years while still maintaining its free-to-play status.
Linked to the space MMO EVE Online, DUST 514 sees players taking the role of mercenaries fighting for whomever or whatever they choose even getting aid from orbital strikes from ships in EVE. This link will prove vital as they fight over who controls what planets or entire systems.
With the release today, new item bundles have been released to the PSN Store to help those not present for the beta get a bit of a leg up, if they so choose. These new bundles include:
Mercenary Pack – 40,000 Aurum to spend in-game, a 30-day skill booster (+50%), and exclusive gear for $19.99 (£15.99 / €19.99)
Veteran Pack – Dropsuits, boosters, 100,000 Aurum, a permanent Blood Raider Acolyte vehicle, a deadly sniper rifle, and more for $49.99 (£39.99 / €49.99)
Elite Pack – 200,000 Aurum, boosters, four dropsuits, multiple weapons, a permanent light attack vehicle, and a collection of Heavy Assault Vehicles all for $99.99 (£84.99 / €99.99)
Whether interested in those bundles or not, players can check out DUST 514 on their PlayStation 3 now to join the fight completely free.