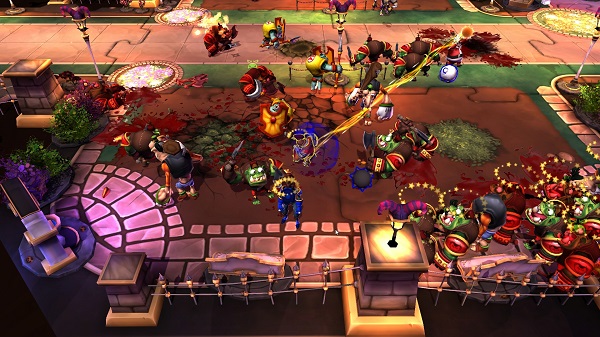 Developed by Critical Studio and published by Paradox Interactive, Dungeonland today received a huge update full of content sure to keep its fans happy and attract new players.
Released earlier this year, Dungeonland is a co-op action/hack-n-slash looting game that sends three players to a theme park where they will go on heroic adventures and be forced to survive relentless hordes of friendly staff and be able to steal loot from gift shops. The biggest update for Dungeonland yet involves the inclusion of an Infinite Dungeon mode – a never ending level that challenges visitors to continue fighting and looting until they die. Other additions added to the game include a new achievement system named the Star System, new clothing options, a casual mode for newcomers and a variety of improvements to the Dungeon Maestro Mode.
With this update the game also becomes available on Mac in addition to PC. System requirements for the Mac version can be found on the Dungeonland forum.
To read more about Dungeonland or if you would like to purchase the game, you can visit the official website. You can view a trailer showcasing all the new additions to the game just below.