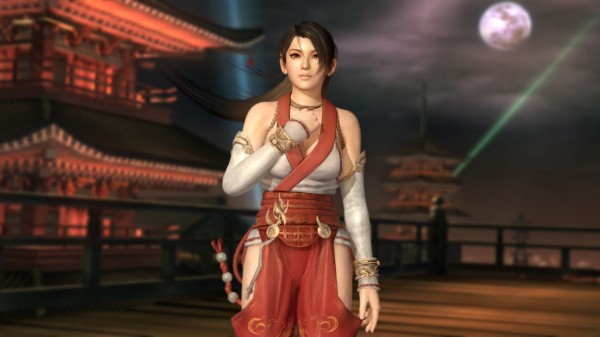 Over the last couple of days Famitsu has been providing most of the information for Dead or Alive 5 Ultimate but now today Tecmo Koei decided to finally announce the game in the West and give us not only a number of screenshots, but a gameplay trailer as well.
In the trailer, which can be seen below, we are shown the new Sky City Tokyo stage where Ninja Gaiden's Momiji, the latest entry to the Dead or Alive roster, take on Kasumi. The stage also features a new danger zone where the giant Buddha statue from NG2 makes an appearance.
Currently there is little information about what this game will add over the original Dead or Alive, though it is known that the game will feature Momiji as a playable character, at least one new stage, a Skill Info Plus and tutorial mode from the Vita exclusive Dead or Alive 5 Plus and it appears that Leon will be making a return as well.
Currently Dead or Alive 5 Ultimate is set to be released on the PlayStation 3 and Xbox 360 in both America, Europe and Japan sometime this Fall.