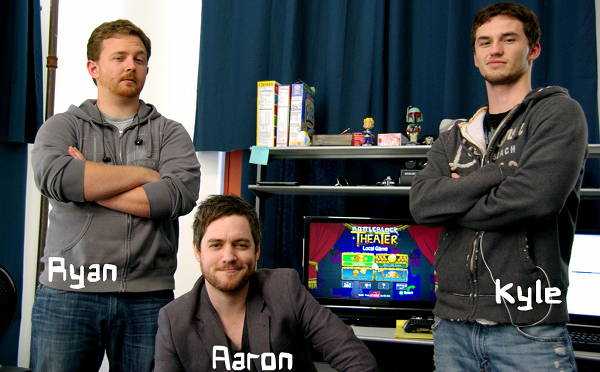 The Furbottom's Features in BattleBlock Theater have still been going strong each week since the game's release, which have brought some of the best community created playlists for other players to play for themselves. Players wondering about how the developers at The Behemoth decide on which playlists will get featured should be sure to tune in on their Twitch TV channel for their second live stream.
While their first live stream focused on playing with the community, this time players will get to watch or chat with the devs while they play through three different playlists to decide which will be making the cut for Furbottom's Feature this week. This live stream will see 3 devs, pictured above, playing through the 3 playlists starting at 3 PDT until 5 PDT Thursday, May 16th. All in the hopes of showing off what makes for a good playlist and worthy of a Furbottom's Feature.
Players interested in joining in on the conversation or simply watching how bad the level designers are at other people's level can find The Behemoth's Twitch TV HERE. Players wanting to know more about BattleBlock Theater can find our review HERE and an interview with the game's lead artist HERE.