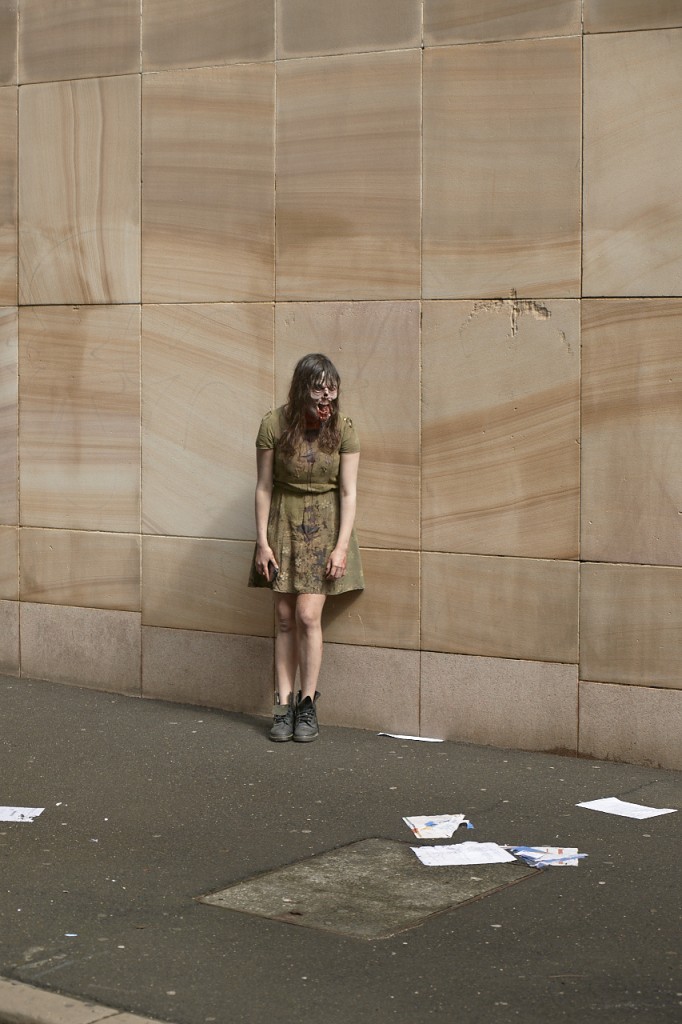 The macabre seems to be the zeitgeist of this generation. First, it was vampires, but now zombies rule popular culture.
And with the success of recent movies such as Warm Bodies, and the buzz behind future releases like World War Z from Paramount Pictures, Boost Mobile Australia recognises the mega-trend's staying power and continued popularity. This is why they are soon to launch a new campaign called 'Stay Living'.
'Stay Living' will feature a series of three short films that tap into this global phenomenon with action-packed scenes that depict the lives of four young Australian heroes in a zombie apocalypse. Battling their way through the zombie infested streets of urban Australia, the characters use their razor sharp survival skills to stick together, look out for each other, and above all else, 'Stay Living'.
What may seem like your regular zombie genre entries on the surface will hold a more meaningful message, specifically targeted at the more clued-in Gen-Y audience. The short films will be available on June 4th online, via social media channels, on TV and in-store.
For a sneak-peek, visit Boost Mobile Australia's official YouTube channel.