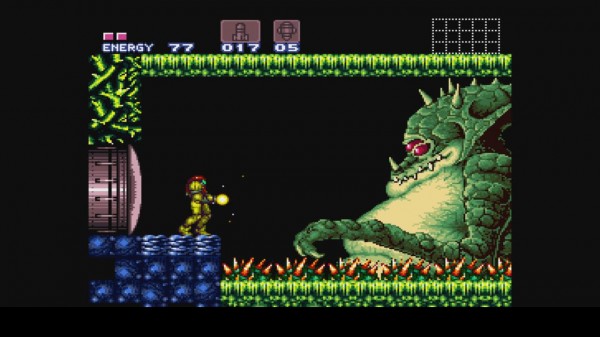 This week, we have a good number of eShop releases in store for the region down under, with a good number of classics coming to the Virtual Console for both the 3DS and Wii U, as well as a shiny new demo for the upcoming Resident Evil: Revelations on the Wii U.
Now, Resident Evil doesn't drop for another week, but the demo should sell us on the new Wii U control schemes, and hopefully, it will be a smooth transition from the 3DS version. We also have another Level-5 romp this week, Pokemon Mystery Dungeon: Gates to Infinity, and the age old favorite – Super Metroid that will cost well under a buck for a small period.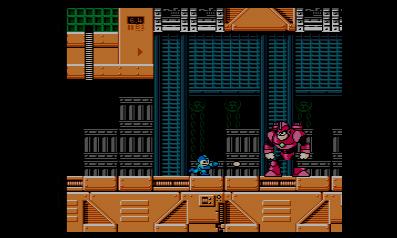 Check out the deals for this week below.
Title

Platform

Available on

Price Point

Resident Evil Revelations Demo

(Capcom)

Wii U
(Download)

Nintendo eShop from 15/5/13

Free

Game Description: The critically acclaimed survival horror title Resident Evil Revelations returns redefined for console complete with high quality HD visuals, enhanced lighting effects and an immersive sound experience. This latest version of Resident Evil Revelations will also deliver additional content including a terrifying new enemy, extra difficulty mode and improvements to RAID Mode such as new weapons, skill sets, and playable characters including Hunk and Rachael!

THE STARSHIP DAMREY™

(LEVEL-5)

Nintendo 3DS
(Download Software)

Nintendo eShop from 17/5/13

AUD$ 10.40 (NZD$ 13.60)

Game Description: From two masters of suspense, Kazuya Asano and Takemaru Abiko, comes a new twist on the genre as players discover a fear born of innocence. You awaken to discover that you are trapped in a Cold Sleep capsule aboard the titular Starship Damrey with no memory of who you are or how you got there. With no tutorials, explanations, or hints provided, the game was created with the intent that self-discovery and experimentation be an integral part of the experience. An inconceivable truth awaits those willing to discover it. Do you dare to hope? Or will despair claim the final shreds of your mind? Discover the mystery of the Starship Damrey to find out for yourself…

Pokémon™ Mystery Dungeon: Gates to Infinity
(Nintendo)

Nintendo 3DS
(Card/Download)

Nintendo eShop from 18/5/13

AUD$ 69.95 (NZD$ 89.95 )

Game Description: Get ready for an infinite adventure! Become one of five popular Pokémon and then step into a world where amazing experiences are always nearby. Explore more than 20 exciting dungeons, each one filled with all kinds of Pokémon, treasures and surprises! Not only does each dungeon have its own unique characteristics – the Pokémon found within it, the type of terrain and the number of floors to explore – but the layout changes every time you enter, meaning an infinite number of dungeons await you!

Mega Man 5
(CAPCOM)


Nintendo 3DS
(Virtual Console, NES)

Nintendo eShop from 17/5/13

AUD$ 6.50 (NZD$ 8.50)

Game Description: Proto Man – once the trusted brother of Mega Man – has mysteriously gone berserk, kidnapping Dr. Light and forcing Mega Man to go on the offensive. Assisted by his new sidekick Beat, a robotic bird, and his faithful robo-dog Rush, Mega Man must battle through eight thrilling levels and defeat the robot masters lurking within. Defy gravity in Gravity Man's stage, chip away the defences in Stone Man's stage and catch some surf in Wave Man's stage, before the final showdown!

Super Mario Bros. 2
(Nintendo)

Wii U
(Virtual Console, NES)

Nintendo eShop from 17/5/13

AUD$ 6.50 (NZD$ 8.50)

Game Description: Join Mario and company on a journey to save the world of Subcon from the foul frog tyrant, Wart. Super Mario Bros. 2 offered freedom to explore levels not only horizontally but also vertically; while collecting power-ups, uprooting veggies to throw at enemies and seeking out hidden 'Sub-space' rooms. It was the first Mario title to let players control other characters like Princess Toadstool (Peach) and Toad; each with their own skills. It also featured the first appearance of many Mario series regulars, including Shy Guy and Birdo. This is the US version of the game.

Super Ghouls'n Ghosts™


(Capcom)

Wii U
(Virtual Console – Super Nintendo)

Nintendo eShop from 17/5/13

AUD$ 10.40 (NZD$ 13.60)

Game Description: Game Description: The third game in the legendary Ghosts'n Goblins series, Super Ghouls'n Ghosts follows brave Sir Arthur's quest through demon-infested lands to rescue the kidnapped princess. Battle through deadly stages and beat each level's boss to progress. But watch out: if Arthur is injured his armour breaks, leaving him only in his boxer shorts! Originally developed exclusively for Super NES, this supremely challenging platformer won critical acclaim and became an instant bestseller. This is the US version of the game.

Permanent Price Reductions

Title

Platform

Available

Price

Tekken Tag Tournament™ 2 Wii U Edition
(NAMCO BANDAI Games)

Wii U
(Download Software)

Nintendo eShop from 17/5/13

AUD$ 74.95 (NZD$ 94.95) to AUD$ 49.95 (NZD$ 69.95)

Special offers

Title

Platform

Price

Available

Super Metroid


(Nintendo)

Wii U
(Virtual Console, Super Nintendo)

Nintendo eShop from 17/5/13
until 16/5/13

Special offer until 14/6/13 – AUD$ 0.30 (NZD$ 0.30)