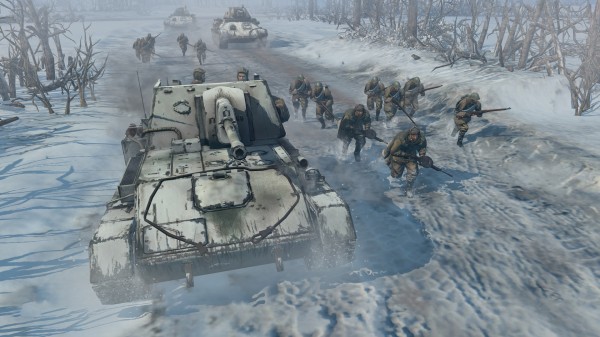 The last time we heard from Relic Entertainment and SEGA about upcoming Company of Heroes 2 they had announced the Digital Collector's Edition and its pre-order bonus. One part of the pre-order bonus stuck out however, as it was a mini-pack for a mode previously unknown, but today they have released all the gritty details on the Theater of War.
In hopes of providing players with even more content and gameplay, the Theater of War serves as a means to both allow players to see different battles of the war from different viewpoints and bridge the singleplayer and multiplayer. With solo challenges where players must face odds stacked against them or commanders with unique playstyle and co-op scenarios where players can go at it with a friend, Company of Heroes 2 will launch with a total of 18 missions split between the Soviets and the Germans. In addition to the mini-pack from pre-ordering, more Theater of War missions will be released after the game comes out.
Players will be able to experience the Theater of War for themselves when Company of Heroes 2 releases for PC on June 25th, 2013.