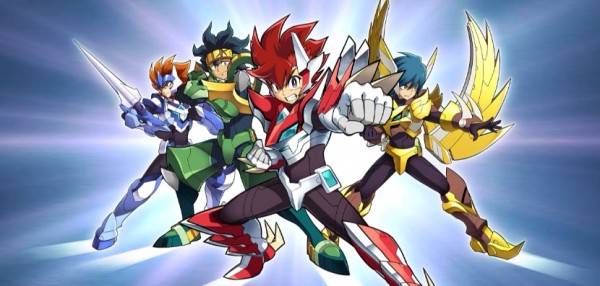 We all love Capcom. That's the truth. If you don't love Capcom then, well, your childhood needed about 100% more Megaman but that's a different story. Let's talk Gaist Crusher. This soon to be 3DS action title aimed at kids is set to revolve around armours which players will collect, upgrade and transform throughout the game. The game is similar to Monster Hunter and also gives off a very Megaman vibe. (Or maybe I'm just a Megaman fan with nowhere else to vent his Megalove)
Gaist Crusher isn't just going to be a game, no, Gaist Crusher is going to be everything. It is set to be like a bridge across all areas of modern multimedia; Games, comics(Manga), cartoons(Anime), toys and action figures, basically it's going to be a whole lot of everything. It it's gonna drive parents broke. Capcom aims to mix it's "expertise in producing content for children," which we've seen in many Megaman games, with the "high-grade multiplayer capability that generated a strong response for the Monster Hunter series." I don't doubt Gaist Crusher as a game, it may be aimed at children but I still think that, coming from Capcom, it will be great. They have enough experience under their belt to not disappoint.
Check out the trailer below in our featured video section and let us know what YOU think in the comments section just under that.