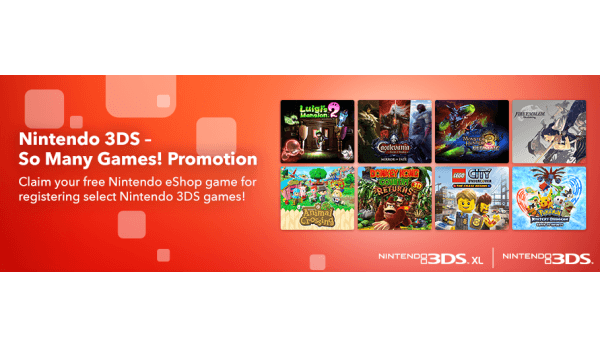 Nintendo announced today that their next promotion entitled, "So Many Games!" will be available for Nintendo 3DS owners to take advantage of.
Beginning April 23, player who register three games from a range of 3DS titles will get a fourth game to download from the Nintendo eShop for free. Players will need to register three of eight possible games with Club Nintendo by June 30th to be eligible for the free game. Games players can choose from include the other five titles on the the list they didn't register. They can also choose to share a title they already own with a friend!
The eight titles eligible for the promotion include:
Participants must be at least 16 years old. For more information make sure to check out the promotion's official website here.