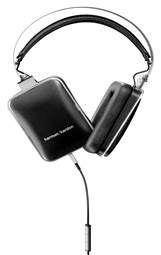 A new line of headphones from harman/kardon have bee launched here in Australia. These new and sophisticated headphones can be found at Apple stores.
These latest range includes four new headphones each with their own capabilities. The first is a pair of headphones called the NC headphones. These hare regular noise cancellation headphones that feature an amazing aesthetic design as well as other features. To quote the Press Release:
A striking modern design with soft leather cups; features include an exclusive acoustic system, an optimised driver system plus sonic clarity and accuracy, even at low volume levels.  With a claimed rechargeable battery life of 30-hours and the ability to be used in passive mode—unlike some noise-cancelling headphones, the harman/kardon NC is the perfect travelling partner.
The next headphones are the  BT headphones. These are designed around bluetooth functionality. To quote the Press Release:
Removing the fuss of wires, harman/kardon BT (Bluetooth) headphones employ AAC and apt-X coding for the highest quality wireless audio streaming. Unlike other Bluetooth headphones, the battery will still work when connected by the supplied bypass cable to a playback device. Light and comfortable, they also feature a closed-back design which keeps the music in and external sound out. Ideal for those who enjoy their music tangle and hassle-free!
The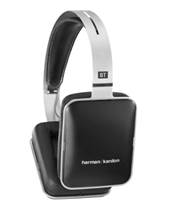 re are also a pair of In-Ear earphones being released from the group. These both have different looks and properties. One pair is designed for Acoustics and Bass performance whilst the other focuses more on noice-cancellation. To quote the Press Release:
Outperforming other headphones in extended bass response, the CL on-ear headphones are the next level in sound superiority. Drawing from harman/kardon's rich heritage of acoustic innovation, the in-ear AE earphones feature aluminium alloy housing for extended bass and true low-frequency reproduction. The AE earphones are designed for those with eye for style and an ear for sound.

Another addition to the in-ear headphone range, the harman/kardon NI earphones (right) offer noise-isolating properties and employ an optimised driver system, all through a unique rectangular shape.
These headphones look like they'll be a great buy for anyone able to afford them. They are a bit pricey, but seem like the value is there.
NC headphones RRP: $349.95
BT headphones RRP: $279.95
CL on-ear headphones: $229.95
AE in-ear headphones RRP: $179.95
NI in-ear headphones $109.95
Be sure to check out the official page for more info. Be sure to check out our gadgets section where we talk about other interesting peripherals.