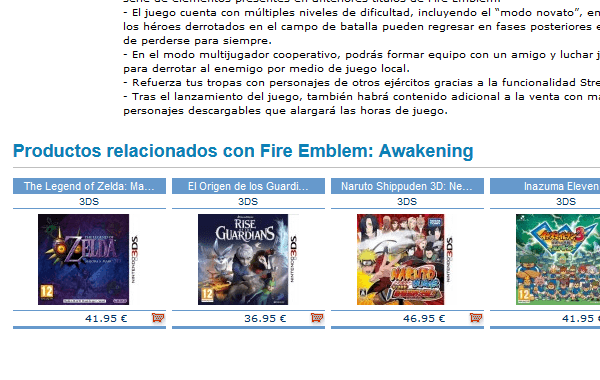 With a Nintendo Direct scheduled for tonight, it appears one of the big announcements may have been leaked early. Spanish website Xtralife has listed Majora's Mask 3D for sale on the website and has also noted a November 8th release date. You can see the listing for yourself by following the link and refreshing the page to try and get the recommended titles at the bottom to show the box art. Clicking the box art will just reload the page however.
Now this is only a rumour but this website does have some credibility associated with it. Xtralife first revealed the 32GB Google Nexus 7 3 weeks before its official announcement. Donkey Kong  Country Returns 3D was also leaked in a similar manner. There is also a Nintendo Direct tonight that is promising a big 3DS announcement and the release date of November 8th is common to the time Zelda titles typically release.
Majora's Mask 3D has been wanted by fans ever since the Ocarina of Time remake also appeared on the system. If this rumour proves true it would only add to the strong line up of titles appearing on the 3DS. Are you hoping the rumour proves true ? We won't have to wait long too find out as the Nintendo Direct scheduled tonight should clear up any rumours.