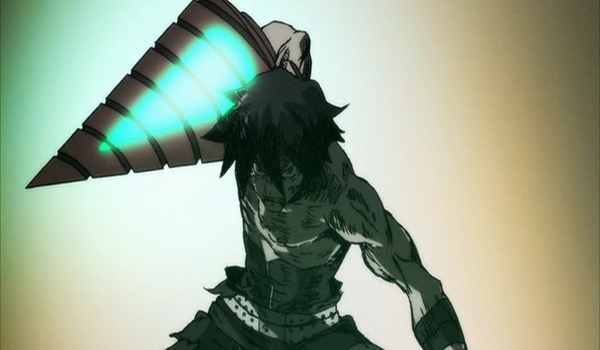 Aniplex of America has released a promotional video for their upcoming Blu-ray and DVD release of Gurren Lagann, featuring the English dub.
The sets are scheduled to be released on May 14 with a price of $669.98 for the Blu-ray version and $174.98 for the DVD set. Luckily, but of no help for most, the retail price has been discounted to $549.98 and $139.98 respectively. Included in the sets is a lavish collection of extras which we detailed earlier in the announcement.
Gurren Lagann is set in the distant future where humanity now live underground. A young digger named Simon discovers a machine and with the help of his new friend Kamina, they break tradition and reach the surface of the Earth. What follows is an adventure on an intergalactic scale to uncover the truth of mankind's place in the universe.