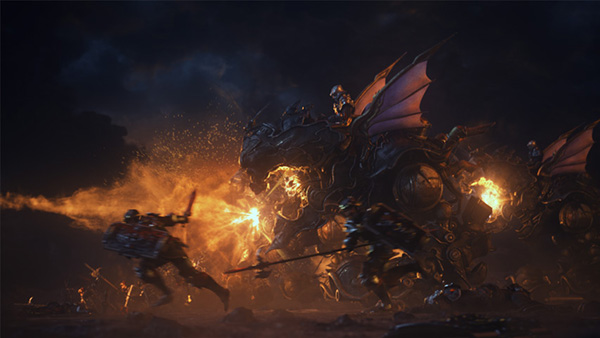 Those familiar with the opening moments of Final Fantasy VI and the bipedal Magitek Armor will feel right at home with the latest video of the upgraded MMO Final Fantasy XIV: A Realm Reborn.
In Final Fantasy VI the walker acts as a weapon with an energy beam cannon, but its use in Final Fantasy XIV other than transport is as yet unknown. Check out the video of players roaming across the snow below.
Following scathing criticism of Final Fantasy XIV after its September 2010 release, Square Enix vowed to revamp the entire game giving birth to A Realm Reborn. This version features a new engine, improved server stability, better gameplay and UI along with a new story to boot.
Final Fantasy XIV: A Realm Reborn is currently in its first round of beta testing, with a release date set for Q2 2013.