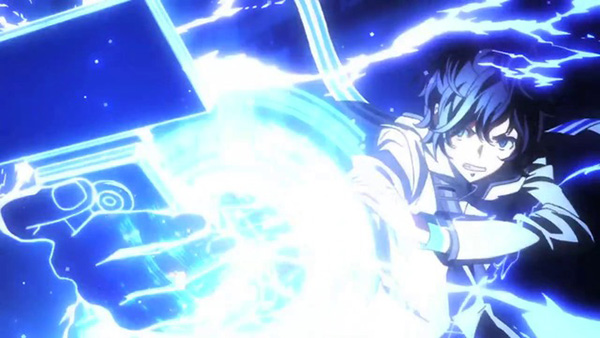 Sentai Filmworks has announced that it has licensed the currently-airing anime Devil Survivor 2 The Animation. The series will be released digitally followed by a home video release later in the year.
In a similar vein to the Persona 4 anime, Devil Survivor 2 is an anime adaptation of the video game Shin Megami Tensei: Devil Survivor 2 by Atlus. Both deal with supernatural forces and a group of friends who try to stop them with newly acquired powers. Check out our Anime Say! on what we think of this adaptation so far!
In the story Japan is attacked by demons known as the Septentriones. Following near-death, a group of friends make a pact with the devil to become the Thirteen Devil Messengers who summon beasts from their mobile phones. However, a secret government organisation is aware of the Septentriones and has been combating this threat for a long time.