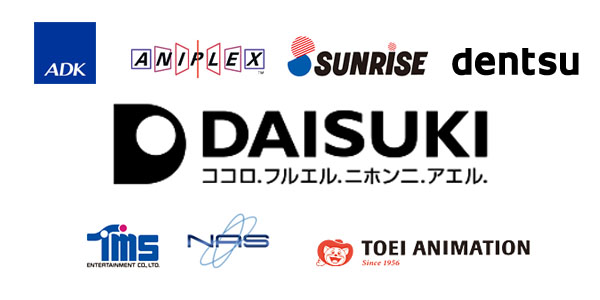 Daisuki is the latest legal anime streaming service to hit English language territories. It is also the very first Japan based legal anime streaming wesbite.
The Daisuki service is a collaborative effort between Toei, Sunrise, TMS, Aniplex, Nihon Ad Systems and Dentsu with the goal of bringing their anime content to fans through legal methods. Daisuki is slated to launch on April 30th, 2013.
Currently Daisuki has confirmed the following series will be part of their service at launch: Mobile Suit Gundam, Madoka Magica, One Piece, Lupin the Third, and Prince of Tennis. They have also announced that many other series will follow.
You can check out Daisuki's official English language website here. Daisuki lay claim to being Japan's answer to the growing desire for legal anime content on the web. Be sure to let us know what you think of Daisuki in the comments section below.