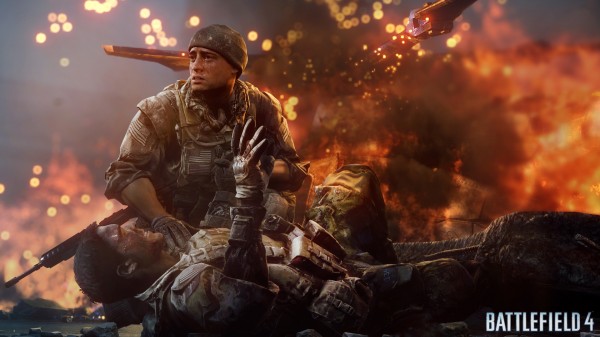 Are you a gamer looking forward to the upcoming shooter from EA, Battlefield 4? Then perhaps you would be interested in checking out Amazon's listing for the title, which is now available for pre-order.
What's interesting to note is that Amazon will be offering a special promotion to go with the game, that can be redeemed for the game once it is released. As to what this is, fans on the Amazon site can only speculate.
The following is a quote from the Amazon page about the included promotion:
Order "Battlefield 4" and receive additional in-game content when the game launches this Fall. We will send you a promotional code via email within two days after your order is placed with redemption instructions. Offer valid when shipped and sold by Amazon.com. This offer will be extended to all existing pre-orders. Limited to one per customer order. Amazon reserves the right to change or terminate this promotion at any time. Here's how (restrictions apply)
Pre-order Price Guarantee! Order now and if the Amazon.com price decreases between your order time and the end of the day of the release date, you'll receive the lowest price. Here's how (restrictions apply)
Be sure to check out the Amazon store page for more info. According to the page, Battlefield 4 will be releasing on the 31st of December, this year.