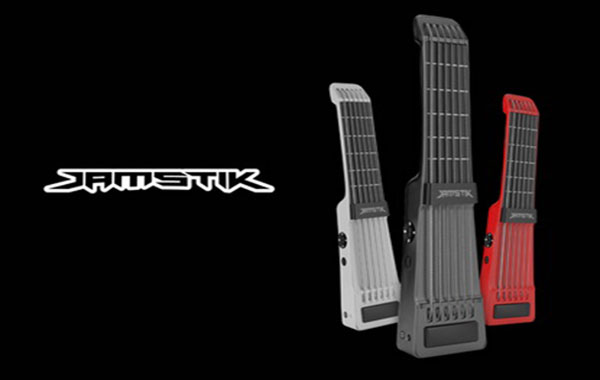 Zivix, a developer who deal in innovative technology through peripherals, real musical instruments and software, today introduced their new innovation JamStik.
JamStik is a portable, easy to use guitar like instrument that brings the full realism of playing a guitar, into the digital world. The JamStik has real strings that users can pluck and strum, real frets, real action and the real feel of a classic guitar.
JamStik makes music more accesible than ever before, literally anyone is able to utilise it to make music. Your creativity doesnt keep to a set plan, and now neither do you. JamStik will let you play anytime, anywhere, whenever a wave of inspiration strikes. The JamStik can sync with iOS devices, smart phones, computers, video game consoles, and more.The small portable body allows it to be easily transported, allowing you to jam wherever you like.
Based on the companies multi-patented IR fingertip sensing technology, JamStik delivers an authentic guitar experience in a mobile friendly style, with mobile friendly connectivity.
A promotional video can be found below.