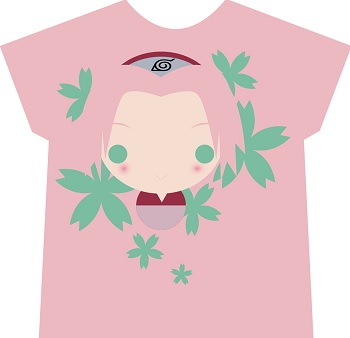 Today Viz Media announced that they will be holding a special contest for those who are looking forward to attending Anime Expo and are fans of the Naruto franchise. The contest which starts today and will end at midnight on April 16th is being held in conjunction with WeLoveFine.
Anyways, fans of the franchise are asked to create an original piece of Naruto or Naruto Shippuden artwork that will be placed on a t-shirt. The artwork can be stylized or chibi looking and submit it to their contest page at WeLoveFine. All submissions must be original and cannot have traced images from the Naruto manga or anime on them in any way. The submissions will be judged by WeLoveFine as well as guest judges Masashi Kishimoto, the creator of Naruto, Joe Otsuki, the editor of the Naruto manga and Hayato Date the director of the anime series.
The Grand Prize winner will be given a paid 3-days 2-nights trip to attend Anime Expo 2013 which is being held in Los Angeles, CA, July 4-7 at the Los Angeles Convention Center. The package includes a 4-day pass for the event as well as lodging near the convention center and 1 round trip airfare that is limited to the US only.
If you don't win the grand prize, don't fret as there are other prizes to win as well. The three guest judges will have a "Judges Pick" where they select one piece of artwork as their favorite and the artist of those images will be given $300 while one runner up will receive a $150 gift certificate to WeLoveFine and five honorable mentions will get a $50 gift certificate to WeLoveFine. Full contest details and rules can be found here.