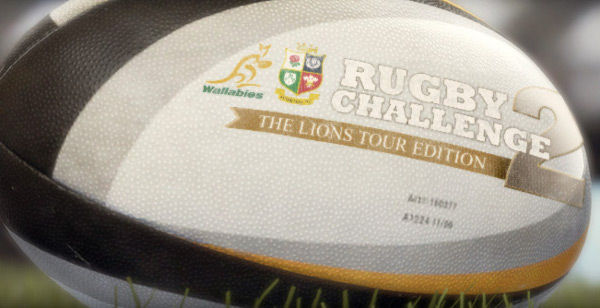 It is often thought that gamer-nerds and meat-heads are cut from different cloth. Not so, obviously, as 'Rugby Challenge 2: the Lions Tour Edition' is coming to PC, PS3 and XBox 360. Statistics may be the only common denominator between games and sports yet somewhat counter-intuitively is also the binding force that joins us. Kiwi developers Sidhe bring us this massively expanded addition to 'Rugby Challenge' because a rugby union game simply had to come from New Zealand.
Rugby Challenge 2 is setting itself up to be the definitive Rugby game going by all the juicy features included. Career mode spans several years, a feature that's pretty prevalent in sporting games for the serious players, multi-team competition, single matches and online 4v4 multiplayer available on each format. The depth of rules and mechanics included has been significantly enhanced, allowing rugby enthusiasts to branch out their game play options. Some of these additions include quick taps, quick lineouts, mauls from lineouts, interceptions, contesting the ball at breakdowns, removing players from the ruck and more.
The roster is massive thanks to additional licenses Sidhe managed to secure for this title. Aside from the British and Irish Lions there will be 110+ teams and 50+ stadia available for play.
It seems those manipulative Kiwis are playing to each country's vanities too, as the title will be released as 'Jonah Lomu Rugby Challenge 2' in France, 'All Blacks Rugby Challenge 2' in New Zealand and 'Rubgy Challenge 2: Lions Tour Edition' elsewhere globally. You can expect the game around the middle of this year.