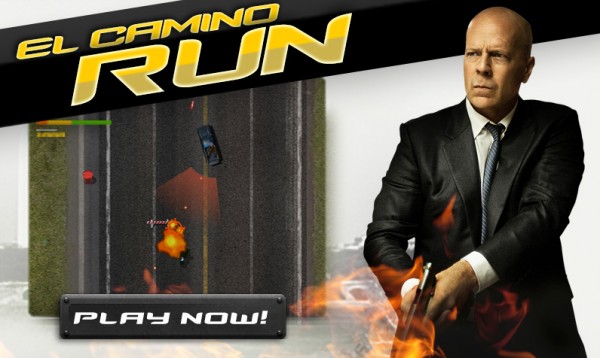 G.I. Joe: Retaliation is releasing in Australia on March 28th and today we have quite a bit of content for you all, including one featurette, one film clip and a new online game.
Firstly, at the bottom of this article is an awesome behind-the-scenes video of Byung-Hun Lee as Storm Shadow. The South Korean superstar is back and faces off against his best friend, turned mortal enemy, Snake Eyes (Ray Park). The clip includes interview snippets with the two actors, as well as director Jon M. Chu as they discuss Storm Shadow's state of mind, while giving us a glimpse into the intense shooting of the fight-sequences between the rivals.
Secondly, we have "Re-Enlisting"; a short clip showcasing one of Joe Colton (Bruce Willis) and Roadblock's (Dwayne Johnson) key interactions in the film that is the jumping off point for all the destruction the two are bound to cause throughout. You can view the video directly below.
Re-Enlisting
Finally is the new Facebook game, 'El Camino Run'. The game, which can be played here, is a simple, top-down car-shooter where you must avoid obstacles, pick up power-ups and destroy anyone who is attempting to stop you. I recommend using a mouse for this one. It is based on a scene from the film in which Colton shoots oncoming opposition from the truck-bed of the car.
Also, go here to try out 'Cobra Strike', an earlier online game we recently shared. And don't forget to visit and 'like' the official AU G.I. Joe Facebook page for all future updates leading to the film's release on March 28th nationwide.